Tyler Carrington, Cornell College – Historical Personal Ads and Modern Dating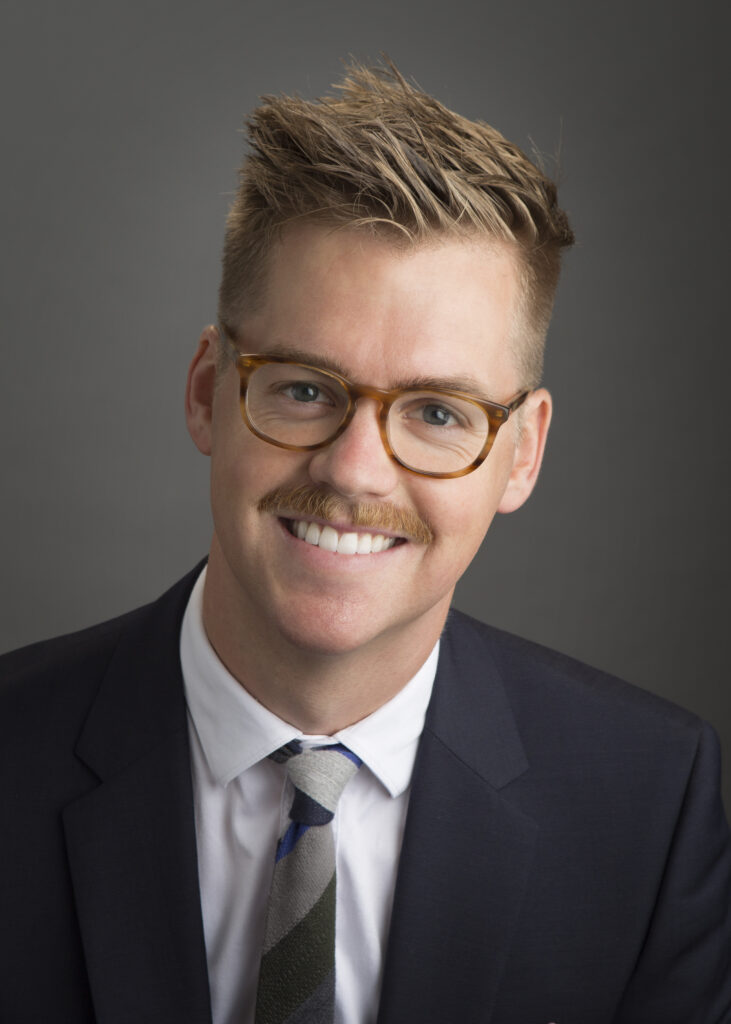 On Cornell College Week: The history of love is understudied.
Tyler Carrington, assistant professor of German studies and history, looks to the past to mend this hole in our fabric.
Tyler Carrington is a cultural historian of modern Germany and teaches a wide variety of courses in the German Studies curriculum, ranging from intro and advanced German language, culture, and literature courses to seminars in German history, gender and sexuality (especially masculinity), and urban studies.
His book, Love at Last Sight: Dating, Intimacy, and Risk in Turn-of-the-Century Berlin (Oxford University Press, January 2019) examines the risks and rewards of modern dating in the modern metropolis. It is structured around the murder investigation and trial of a young woman, Frieda Kliem, who was killed in the Falkenhagener forest when rendezvousing with a man she met via a newspaper personal ad.
A native of Iowa City, he has degrees in German (BA, MA) and history (MA, PhD). When he is not teaching, he enjoys time with his wife and daughter, playing drums in his band, James Tutson and the Rollback, golfing, and challenging students to badminton matches (in which he is an undefeated 0-0).
Historical Personal Ads and Modern Dating

In songs, poetry, literature–love seems timeless, universal. But love has a history, and by investigating dating trends from the early 1900s, we can draw connections between today's digital dating landscape and the rise of dating using newspaper personal ads at the turn of the century.
I have long researched intimate connections made 100 years ago in the metropolis of Berlin, Germany. Personal ads were a relatively new technology that harnessed the huge size of the city–with all of the potential mates it made visible–and allowed people to state mostly anonymously what they were looking for in a match.
But using ads was risky, especially for women. Middle-class respectability was still quite conservative 100 years ago, and aside from the risk of being swindled or murdered by someone you met using an ad, new technologies of love like this were generally connected with failure, prostitution, and degeneracy.
Fast forward 100 years to today's dating world, and there are remarkable similarities between the search for love in the personal ads and digital love on the internet and in apps.
One interesting thing both eras share is a tension between the virtual encounters these technologies enable and the physical, real-life encounters that we hope grow out of them. What is trustworthy? What is real? It's one of the main debates about the effectiveness of digital dating, and it is nearly identical to the dilemmas of dating 100 years ago.
Removing the daunting physical element of dating was and is the great promise of these dating technologies, but it seems to have personal ads from becoming truly widespread. In this age of Tinder and Match.com, the history of love offers hints that whichever dating app most effectively bridges the physical and cyber worlds is likely to be the most successful and enduring.