The Academic Minute airs on WAMC's 26 transmitters and translators, covering portions of seven northeast states. The segment is currently syndicated to several other stations throughout North America and streamed via the web internationally.
With your help, it is growing every day. Additionally, each segment is posted on InsideHigherEd.com and AACU.org, and disseminated via The Academic Minute's social media portals: Facebook | Twitter | Pinterest
We also ask that the universities involved help cross-promote their professors' segments, and the participants themselves are encouraged to help promote their contributions on their own social media networks.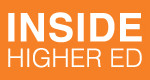 ---
Contributing Institutions
---
The Academic Minute Station List
The Academic Minute airs on the WAMC Northeast Public Radio network at 7:30 a.m. and 3:56 p.m. weekdays.
It is also carried by:
KTCU – Dallas-Ft. Worth, TX, KMPB – Dillon, CO, KUCR – Riverside, CA, KTSW – San Marcos, TX, WNAA – Greensboro, NC, WYPL – Memphis, TN, WERB – Berlin, CT, WITR – Rochester, NY, W257BL – Oneonta, NY, W226AC – Troy, NY, WAMC – Albany, NY, WCAN – Canajoharie, NY, W246BJ – Hudson, NY, WAMQ – Great Barrington, MA, WUSR – Scranton, PA, WSUM – Madison. WI, WLUR – Lexington, VA, RADIO READING SERVICE OF MS – Jackson, MS, W240CR – Peekskill, NY, W225BM – Scotia, NY, W299AG – Newburgh, NY, W280DJ – Beacon, NY, W295AA – Middletown, NY, W243BZ – Ellenville, NY, W296BD – Warwick, NY, WOSR – Middletown, NY, WLNA – Beacon, NY, WBNR – Beacon, NY, WCEL – Plattsburgh, NY, WANC – Ticonderoga, NY, KJZA – Kingman, AZ, KJZA – Kingman, AZ, KJZP – Kingman, AZ, KJZK – Kingman, AZ, WAMK – Kingston, NY, W271BF – Highland, NY, WRUN – Utica, NY, KAMU – College Station, TX, KRPS – Pittsburg, KS, WUIS – Springfield, IL, CISE – Wolseley, SK (Canada), KISU – Pocatello, ID, W215BG – Milford, PA, CRIS Radio – Windsor, CT, WUOW – Oneonta, NY, WRFA – Jamestown, NY, KXCV – Maryville, MO, WKCC – Kankakee, IL, WWES – Mt. Kisco, NY, KENW – Portales, NM, W248AN – Cooperstown, NY, WRUC – Schenectady, NY, WAMK – Dover Plains, NY, Science Zone Radio, WSCL – Salisbury, MD, WSDL – Ocean City, MD, KRNW – Chillicothe, MO, WNUB – Northfield, VT, KNAU, AZ – Arizona Public Radio, KTWH – Two Harbors, MN, KTNA – Talkeetna, AK, WUFT-FM – Gainesville, FL, WBZC – Pemberton, NJ, KANW – Albuquerque, NM, WQCS – Ft. Pierce, FL, KCSC – Edmond, OK, KSJE – Farmington, NM, KSTK – Wrangell, AK, KPBM, Poplar Bluff, MO, WLRH – Huntsville, AL, KCHW – Chewelah, WA, WITC – Cazenovia, NY, KUSU – Logan, UT, WRDL – Ashland, OH, WIZU – Delaware, NJ, WMSV – Mississippi State, MS, WUTC – Chattanooga, TN, WYSC – Shippensburg, PA
and we'd love to add you to the list!
If you're interested in airing The Academic Minute, contact us to find out how.