K.J. Rawson, College of The Holy Cross – Digital Transgender Archive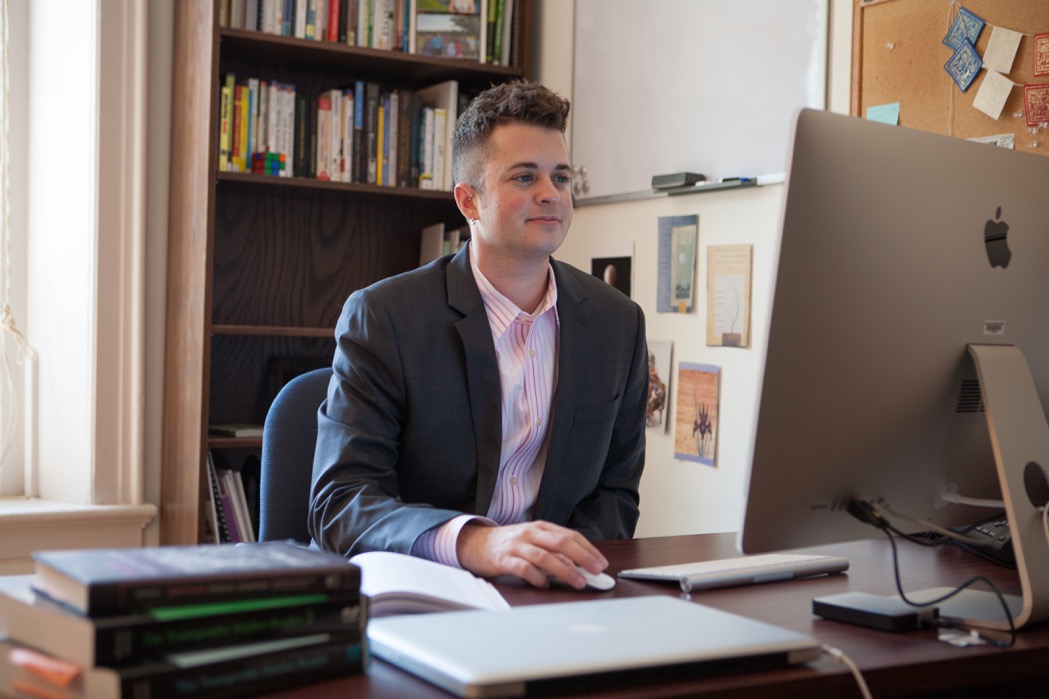 The spectrum of human sexuality is shifting.
K.J. Rawson, an English professor at The College of The Holy Cross, explores the benefits of a digital transgender archive.
K.J. Rawson is an Assistant Professor of English at the College of the Holy Cross. With Eileen E. Schell, he co-edited Rhetorica in Motion: Feminist Rhetorical Methods and Methodologies (University of Pittsburgh Press, 2010) and his scholarship has appeared in Archivaria, Enculturation, Present Tense, QED, and several edited collections. He recently began work on the Digital Transgender Archive, an online digital repository of transgender-related historical materials.
Digital Transgender Archive

With the rise of celebrities such as Laverne Cox and Chaz Bono, hit shows like Transparent, and widespread coverage in news and social media, transgender people and transgender issues seem to be a growing focus of our national attention.
This attention might indirectly suggest that transgender is a recent cultural occurrence. In reality, the practice of crossing over, or trans-ing, gender roles, has existed throughout human history. Yet the term "transgender" only came into wide circulation in the past few decades, predominantly in the U.S. This presents a significant historical challenge: how can we trace the history of a phenomenon that has always existed, but has been known by different names, in different places?
The Digital Transgender Archive is trying to do just that. By using "transgender" in a broad and inclusive sense, the DTA is a developing digital archive that localizes a vast array of transgender-related historical materials into one online repository. This project is a transnational collaboration among more than a dozen archives, including university-based collections, historical societies, non-profit organizations, and private collectors. Along with the ongoing challenge of determining what "counts" as transgender (and that is no small feat!), we are working to develop a common schema for descriptive information, best practices for handling multiple languages, and ethically-informed policies of access.
Once complete, the Digital Transgender Archive will include information about where to find unique archival materials in physical repositories and we'll be steadily developing the digital content including digital versions of rare historical materials. The vision for this project is not only to provide a valuable academic resource, but to invite anyone interested in transgender history to access first-hand materials with a quick and easy search.