Ilaria Scaglia, Aston University – International Cooperation during a Pandemic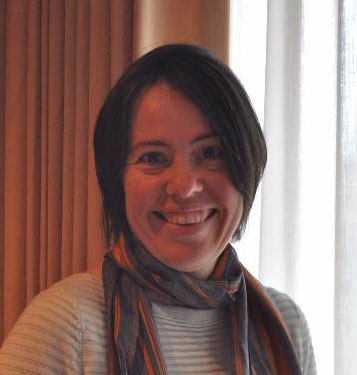 International cooperation can be key to handling health crises.
Ilaria Scaglia, lecturer and head of history at Aston University, looks at one time in history for an example.
Ilaria Scaglia studied at the University Ca' Foscari of Venice and at the State University of New York at Buffalo where she earned her Ph.D. in History.  She joined Aston as Lecturer (Assistant Professor) in Modern History in May 2018. Before this, she was Assistant Professor in the Department of History and Geography at Columbus State University, USA (2013-2018) and a Volkswagen-Mellon post-doctoral research fellow in Germany (2016–17).
Scaglia's main fields of interest include the history of internationalism and the history of emotions. She has recently published a monograph: The Emotions of Internationalism: Feeling International Cooperation in the Alps in the Interwar Period (Oxford: Oxford University Press, 2020)
Her previous publications dealt with the interplay of art and performative politics, nation branding and international cooperation, and the moral economy of internationalism.
She is now working on new project, a transnational history of the emotions of historical research, which focuses on how technology—and the practice of reproducing documents—changed the archival experience in the nineteenth and twentieth centuries. She also sits on the Board of the Coordinating Council for Women in History (CCWH).
International Cooperation during a Pandemic

In the midst of a pandemic, it is relevant to think about the case of the University Sanatorium of Leysin, in Switzerland, which was run by Swiss physician Dr. Louis Vauthier from 1922 to 1953. This was an international establishment where hundreds of students and faculty from 42 countries all over the world continued their work while undergoing lengthy treatments for tuberculosis. Besides providing therapies for the disease itself and for the mental health issues that often accompanied it, the University Sanatorium also tried to become a means for fostering international peace. As Dr Vauthier argued when he first proposed this establishment after the First World War, international cooperation among students and faculty facing the common challenge of disease could "create among them links of affection and solidarity whose benefits will not cease to be felt." In its day, Leysin became a beacon of tolerance, hosting (among other speakers) Gandhi in 1931. In the mid-1950s, Dr Vauthier was twice nominated for the Nobel Peace Prize. To be sure, he never won. After all, in the 1930s, his project did not prevent another conflict. The discovery of antibiotics meant the end of it; and in hindsight, some elements now seem to be outdated. Yet the effects of Vauthier's work can still be seen today in a broad range of initiatives from corporate team building activities to study abroad programs, and in the interplay of health, politics, and emotions during the current pandemic both at the national and international levels.