Katelyn Knox, University of Central Arkansas – Race and National Identity in Contemporary France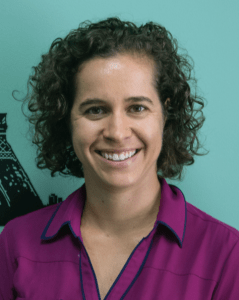 How do you fight racism in a supposed post-racial society?
Katelyn Knox, associate professor in the department of languages, linguistics, literatures and cultures at the University of Central Arkansas, examines one instance in Europe.
I'm an Associate Professor of French at the University of Central Arkansas, where I specialize in 20th- and 21st-century French and Francophone literature, music, and culture.
My first book, Race on Display in 20th- and 21st-Century France, came out in 2016 with Liverpool University press. I'm now working on my second book, tentatively titled Mediating Francophone Afropea, which will examine how ultracontemporary Afropean authors and artists blur boundaries between literature and music.
I also enjoy helping other junior humanities scholars–especially those at teaching institutions–navigate the tenure-track and the process of publishing their first academic book. I share advice on the academic book publishing process, establishing sustainable routines, and how to find more time for the things that matter most to you on my blog.
Race and National Identity in Contemporary France

In 2010, French rapper Saïdou and sociologist Said Bouamama published a deliberately provocative multimedia project titled Duty to be Insolent, which consisted of a rap album and sociological treatise. Broadly speaking, this work denounces institutionalized and systemic discrimination in France.
Just a few months after the work was published, an ultraconservative group (l'AGRIF) brought a court case against Saïdou and Bouamama, claiming that one of their songs constituted discriminatory hate speech.
Ironically, though, this court case made the work's point just as forcefully—if not more so—than the work itself. Namely, to claim, as the conservative group did, that the duo's denunciation of discrimination in France constituted anti-white speech depends on equating Frenchness and whiteness—the very same association the song in question contests. Ultimately, a Parisian court dismissed the case precisely because of this problematic premise, which, by extension, would ascribe a racial identity to Frenchness.
For all the ways in which this case is unique to France , it nevertheless raises challenging questions that resonate across national borders, such as how one can fight racism in places and times deemed supposedly colorblind and post-racial.
More troubling, though, are some of the sinister echoes one hears in other national contexts, where minorities' denunciation of systematic and institutional discrimination are recast as anti-national positions and they themselves are erroneously equated with foreigners. Consequently, this case also challenges us to interrogate latent assumptions about national identity and the mechanisms by which they propagate.