Melanie Austin, New York Institute of Technology – Social Media and Satisfaction Among Students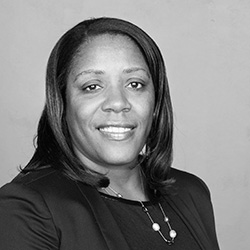 On New York Institute of Technology Week:  To understand the use of social media by students, look at the motivation behind it.
Melanie Austin, assistant professor of occupational therapy at the New York Institute of Technology, explains why some use can have a positive benefit.
Melanie Austin, specializes in Health Promotion and Behavioral Health for adolescents, young-adults, student-athletes, women and vulnerable populations. Melanie's clinical and research interests focus on promoting healthy lifestyle behaviors, sleep routines, purpose in life and meaningful success. Her work integrates traditional and integrative approaches with technology-based platforms for optimal emotional and physical well-being. She teaches courses in Community Health, Psychosocial Studies, Administration and Leadership, Advanced Clinical Practice and Research Thesis. She is a faculty associate at NYITs Center for Sports Medicine and NYITs Center for eSports Medicine and a research collaborator with NYITs Department of Experiential Education in partnership with local and national community organizations.
Melanie earned a Post Professional Doctorate in Occupational Therapy at Temple University, a Master's in Public Administration at Baruch College, CUNY and a Bachelor of Science in Occupational Therapy at New York Institute of Technology (NYIT) where she was also a former NYIT track and field athlete and two time NCAA All-American. Melanie was inducted into the NYIT Athletics Hall of Fame in 2008 for her athletic achievements and community leadership.
Melanie developed a community-based health promotion program model entitled: "LifeSteps – An evidence-based health promotion program for underserved populations – A Community Service-Learning Approach."

Social Media and Satisfaction Among Students

Researchers have examined the effects of social media on the human psyche since the early 2000s, when platforms such as Myspace emerged. Nearly two decades later, in the age of Facebook, Instagram, and Twitter, conflicting data still exists on social media's impact on overall wellbeing and feelings of fulfillment among undergraduate and graduate students.
My work examines how social media influences this population's satisfaction with daily routine. In my latest study, a sample of NYIT undergraduate and graduate students self-identified the number of days they used social media, with categories ranging from not at all to six or seven days a week. Participants then classified their satisfaction into one of three categories: satisfied, needs improvement, or not satisfied. In addition, they selected adjectives to describe the tone of their day from a list of 12 words – six positive and six negative. 
Considering the headlines citing social media's negative influence, my findings suggest a more positive outlook is possible. When compared to students who used social media less often, the daily users reported more satisfaction and fulfillment with their everyday routine. Additionally, a higher percentage of daily users described their routines more positively, choosing words such as productive, enjoyable, and fulfilling.
While social media can be linked to student satisfaction with daily habits, additional insight is needed in the higher education setting. Students may use social media in place of other healthy activities, such as hobbies, sports, or face-to-face interactions with family and friends. Accordingly, researchers, clinicians, and educators should not only examine the frequency of social media use, but also the motivation behind it.