Mary Caton-Rosser, Black Hills State University – Use of Online Technologies in Higher Education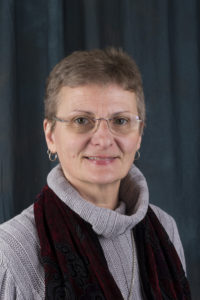 The flow of communication in classrooms is faster than ever before.
Mary Caton-Rosser, Associate Professor of Mass Communication at Black Hills State University, explores what this means for students and professors as they adapt to a changing world.
Mary Caton-Rosser (PhD, University of Colorado) is Associate Professor of Mass Communication at Black Hills State University and advisor of award-winning Jacket Journal student news, BHSUmedia.com and the BHSU Public Relations Club. Her research interests address media literacy among citizen/community populations, exploring how the cultural, political, and economic issues of globalizing society affect diverse groups of learners through and with media. She is currently examining online media literacy through the use of Web 2.0 social media formats. Prof. Caton-Rosser was previously an independent journalist and educational publishing consultant, and corporate media executive of the photography, film and cable television industries. She has developed community-based programs for youth and adults using print, broadcast and new media.
Use of Online Technologies in Higher Education

Interactive communication using online technologies – the Web 2.0 approach – seems to be suddenly revolutionizing communication in higher education. Or is the collaborative approach and full-blown paradigm shift really nothing new at all?
Students and professors in higher education are rushing to adapt learning and teaching activities by accessing ever-upgrading digital and social media formats like Facebook, Twitter, Tumblr, YouTube, Instagram, Pinterest and Prezi. The interdisciplinary nature of online technologies use is growing – while also reducing or eliminating learning boundaries in higher education.
The new fast-as-lightning, convenient communication channels offer students a direct voice in discussion of subject matter and current events, expedited exchange of information, and skills needed to operate mobile computing devices, preparing them for careers. Offering students an interdisciplinary education – or more exactly, a multi-disciplinary education – has been a goal of progressive educators and a basic tenet of universities for years.
Some of the paradigm shift in interactive communications in the past ten years may be credited to technologies that are built upon web 2.0. Thomas Kuhn in his 1962 text "The Structure of Scientific Revolutions" said that scientific advancement is not evolutionary, but rather a [quote]"series of peaceful interludes punctuated by intellectually violent revolutions," [unquote] and in those revolutions [quote] "one conceptual world view is replaced by another" [unquote].
The drastic shift in one way of communicating to another — from labor-intensive face-to-face and teletype delay to instantaneous online gratification — has metamorphosed the former old communication technologies processes of higher education. Progress has been driven by administration, faculty and staff scanning the horizon for advancements in communication of information and knowledge – morphing into a new frontier of discovery of interdisciplinary sharing that is bridging former territorial barriers, time zones, and teaching methods. The collaborative process may certainly have reached the level of a full-blown paradigm shift in interdisciplinary communication in higher education.
Read More:
Multicultural Mosaics –  radio show hosted by Mary Caton-Rosser
Media blitz looks to help small businesses in Black Hills – KEVN Fox
Caton-Rosser is the advisor of award-winning Jacket Journal news, BHSUmedia.com, and the BHSU Public Relations Club
Deliberative Barbarians: Reconciling the Civic and the Agnostic in Democratic Education, UCLA Journal of Education & Information Studies
BHSU Mass Communication program