Ronald Johnson, American Public University – Mobile Learning Innovations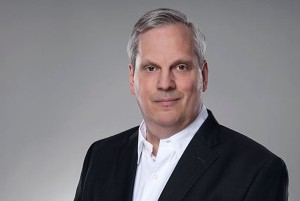 The use of mobile learning platforms is increasing.
Ronald Johnson, professor of business management at American Public University, offers a profile and analysis of the developing new tools that make digital learning easier and effective.
Ronald Johnson, a professor of business management with American Public University, holds a Ph.D. in Organizational Leadership from the University of Oklahoma. He is also a leadership consultant and mentor. His work takes him all around the world: England, Italy, Switzerland, Belgium, Holland, Finland and throughout Germany teaching and consulting. His recent research includes presentations at academic conference in Perth, Venice (twice) as well as in Paris. His research interests are in the areas of mobility learning and its pedagogy; Corporate Social Responsibility (CSR) and sustainability; and humanistic management. He can be reached on Twitter @mlearningonline, or by email at maccreate@me.com.
Mobile Learning Innovations

There is a growing interest in the use of mobile learning tools in higher education among both students and faculty members. These tools should not be considered as a fad, but rather viewed as the future of learning in an increasingly on-the-go society.
We already see shifts in higher education. The library card catalog and the typewriter, once fundamental tools in academia, are mere relics in 2014. What will tomorrow's student use?
Higher education is undergoing a couple of current seismic revolutions: the growing popularity of online or distance learning, the changing demographics of students, and the development of new tools and technology for the classroom.
My research indicates that mobile devices, coupled with cloud-based applications, will soon be essential tools for students. The mobile user already has a plethora of device choices, but it is the applications used that drive mobile learning. Mobile learning opens up new pedagogical possibilities and, in order to fully unveil its potential, educators need to gain an awareness of mobile learning strategies and the different technological tools available to reach learning objectives and enhance the learning experience.
What mobile learning model can be used to supplement a holistic, fully integrated, and functioning classroom? To get to the answer, I developed the MLR-Q (Mobile Learning Readiness Quotient), based on the well-known PAR-Q (Physical Activity Readiness Quotient). The MLR-Q is a brief survey to measure the inclination, readiness level, and required training of both faculty and students to mobile learning.  
Initial findings indicate students have a much higher readiness level with the use of mobile devices, social media tools, and cloud-based platforms than do faculty members.
I have created a mobile platform – iMOBILE (Integrating Meaningful Opportunities by Innovative Learning Experiences) for students and faculty. iMOBILE focuses on creating a mobile learning protocol using mobile devices, social media applications, and cloud computing to respond to the increasing expectation for education needs to be delivered any place at any time.
Brief training screencasts are used to introduce faculty and students to all of the components in iMOBILE: Evernote, Twitter, YouTube, etc. Implementation of the iMOBILE pilot project has been successful; a full 80 percent of students and 100 percent of faculty are satisfied or highly satisfied with iMOBILE.
In the next phase of my research, I will use iMOBILE as an optional component of the online classroom. The experiences from this real-world application will be applied to make the program more robust and user-friendly.