Susan Thomson, Colgate University – 20th Anniversary of Genocide in Rwanda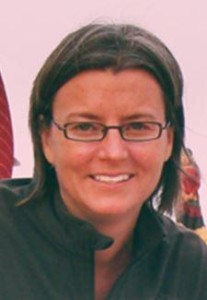 It has been 20 years since the genocide in Rwanda.
Susan Thomson, assistant professor of peace and conflict studies at Colgate University, examines life in the African nation since those tragic days.
Susan Thomson is assistant professor of peace and conflict studies at Colgate University. She is author of Whispering Truth to Power: Everyday Resistance to Reconciliation in Postgenocide Rwanda(University of Wisconsin Press, 2013). She has also published numerous articles and chapter on Rwanda since the 1994 genocide in African Affairs, the African Studies Review, and The International Journal of Transitional Justice, she also serves at the Amnesty International– USA Country Specialist for Rwanda and Burundi.
Dr. Susan Thomson – Rwanda since the 1994 Genocide
April 7th is the 20th anniversary of the Rwandan genocide. Beginning in April 1994, some 800,000 Rwandans were killed in just over 100 days. Most of the dead were ethnic Tutsi, most of the killers were ethnic Hutu.  Commemoration of one of the most horrific episodes in recent history is a good moment to take stock of everyday life in Rwanda since the genocide.  
Since 1994, the postgenocide government has embarked on an ambitious effort to refashion Rwandan politics, economy, and society, and the country's accomplishments have garnered widespread praise.  For example, since 2001, Rwanda's economy has grown at an average of 7% per annum, resulting in impressive economic gains.  Kigali, Rwanda's capital city, has a low crime rate, clean streets, shiny new buildings and civic order that mask the realities of daily life.
It is this partial and indeed urban image of Rwanda since the 1994 that many of us interested in the country see.  But we must look beyond this rosy image to ask what everyday life is like for the majority of Rwandans, in particular rural people.  Almost 90% of Rwandans live in rural areas, and 60% of these people are subsistence farmers who struggle to raise their families on an average of just $1.50 per day.  The economic gains that are so apparent in Kigali and so touted in the West have yet to reach the majority of the Rwandan population.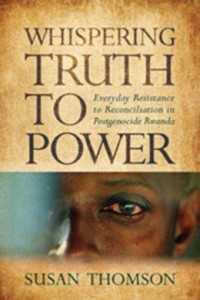 There is a growing academic literature highlighting the growing urban-rural divide, uncovering a different side of Rwanda's postgenocide miracle. The economic gains do not address the basic needs of the rural population; wealth is increasingly concentrated in the hands of a few.  Rural Rwandans are at least as poor now as they were before the 1994 genocide, if not more so. In addition, postgenocide policies do not allow Rwandans to freely and openly participate in public life.   
Other academics studying the urban-rural divide in Rwanda have reached similar conclusions. Additional ethnographic research on the hardships of rural life since the 1994 genocide illustrates the hardships of rural life under the ambitious policies of the current government.  
As in approaching any foreign society, those interested in Rwanda–and especially those planning to visit this magnificently beautiful country (or who know people who do)–will benefit greatly by looking beyond the initial image.  The research mentioned above is a good place to start.  
For more from Dr. Thomson's colleagues:
Jennie Burnet – Genocide Lives in Us: Women, Memory and Silence in Rwanda
Johan Pottier – Re-imagining Rwanda: Conflict, Survival and Disinformation
in the Late Twentieth Century
Filip Reyntjens – Political Governance in Post-Genocide Rwanda
Scott Straus and Lars Waldorfs, editors – Remaking Rwanda: State Building
and Human Rights after Mass Violence