Matthew Pittman, University of Tennessee – Twitter, Rebranding and Brand Equity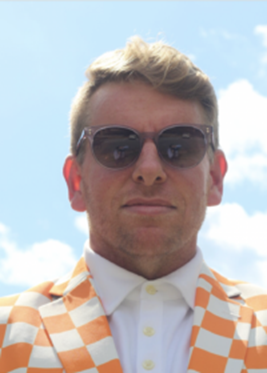 Twitter's rebranding as X has not gone well.
Matthew Pittman, assistant professor in the Tombras school of advertising and public relations at the University of Tennessee-Knoxville, explores why.
Matthew Pittman is an Assistant Professor in the Tombras School of Advertising and Public Relations at The University of Tennessee Knoxville. His research interests revolve around sustainability, social media, and brand strategy. He uses mostly social scientific methods like surveys and experiments to understand how people can be encouraged to make good decisions in emerging media environments.
His work has been published in Journal of Consumer Psychology, Journal of Advertising, Journal of Interactive Marketing, Journal of Interactive Advertising, Journal of Business Ethics, International Journal of Advertising, Journal of Consumer Marketing, Computers in Human Behavior, and others. It is available on Google Scholar.
Twitter, Rebranding and Brand Equity

Twitter has swapped the fluffy bird that used to symbolize the social media platform for a spindly black X. Ditching the company's well-known logo and changing its name to a letter often associated with danger, death and the unknown is only the latest user-aggravating step CEO Elon Musk has taken since he bought Twitter in October 2022 for US$44 billion.
But it's also the most visually jarring one.
The reaction has mainly been a mix of ambivalence, ridicule, and scorn. For the most part, longtime Twitter users are unhappy at what they perceived as another unnecessary change that's eroding their enthusiasm for the social media platform. Nobody outside the small elon fanboy circle is excited about the change. Every Twitter/X user I know only continues to use the platform because of sports and journalism, but once those people leave or migrate….. who will stay?
The primary problem with Twitter/X rebrand is the lack of thought or planning behind it. And it's not just a problem of a brand—which is a term we often associate with a logo or visual marker—but that of brand equity. 
Brand equity is the mental associations we have with a product, service, or idea that keep us loyal to it. By slowly chipping away at the mental associations and motivations people had for using Twitter —journalism, sports, real-time conversation, verification based on merit and not payment—Musk is gradually eroding everything that the original twitter platform that people liked. 
In Musk's quest to create what he says will become an app that "does everything," his X rebrand took Twitter one more step toward being good for hardly anything.