Ryayo Terao, New York City College of Technology – 13 Driver's Licenses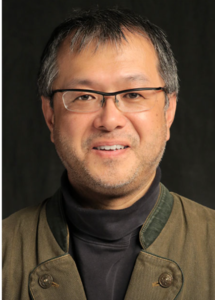 The history of World War II is still being unearthed many decades later.
Ryayo Terao, associate professor in the department of entertainment technology at New York City College of Technology at the City University of New York, explores how simple things can have big stories to tell.
Prof. Ryoya Terao has co-produced and/or directed documentaries focusing on human-interest subjects. For NHK and PBS, stories include Sled-Dog Dreams about a sled-dog team from an animal shelter in Durango, Colorado; Go Achilles! on disabled athletes from around the globe; Gun Runners on gun-violence through the eyes of former gang members in New York; and Klavierhaus on immigrant brothers who import and restore antique pianos. With respect to environmental concerns, he worked on a documentary about asbestos litigations and in the process, discovered a groundbreaking historic document that led to compensations for asbestos-related diseases in Japan. He also directed Bamboo Bicycle, a story on an innovative bike studio in Brooklyn operated by three young men, hand crafting bamboo bikes for eco-friendly New Yorkers and people in the developing world.
Prof. Terao has also interviewed renowned actors such as Robert DeNiro and Julie Andrews, artists and sports personalities such as the legendary PR announcer for the Yankees, Bob Shepard, as well as political and governmental figures, including Romeo Dallaire, the Force commander of the UN Assistance Mission in Rwanda.
13 Driver's Licenses

The research of professors in film production does not come in the form of statistics but in the form of artistic works. I recently directed a documentary on 13 driver's licenses that were discovered in Lichtenfels, a small town in Germany. The licenses had been confiscated from Jewish citizens in 1938 and then lay hidden in the basement of the local county office.
The film focuses on their discovery in 2017 and the unique events that happened next. First, the county executive, who was supposed to send the licenses to a state archive, disobeyed the order. Fearing that they would disappear again, he commissioned a high-school history teacher and his students to research the fates of the license holders. The students found that five of the license holders and their families had been murdered in Nazi extermination camps . . . eight had been able to escape Germany.
Then, the descendants of the survivors were invited to Lichtenfels. Their visit changed lives . . . even friendships developed.
The documentary "13 Driver's Licenses," centers on this unique student project and its profound outcome.
It is as an example of remembrance that can be applied to other contexts where war crimes and crimes against humanity have been committed and not been processed. It is ultimately a story of hope that a tragic past can be transcended and that reconciliation is possible.
Read More:
Website: https://openlab.citytech.cuny.edu/13dl/
Film Trailer: https://vimeo.com/726482826
Instagram: https://www.instagram.com/13dl_films/