Janyl Jumadinova, Allegheny College – A Submersible Robot that Tests Water Quality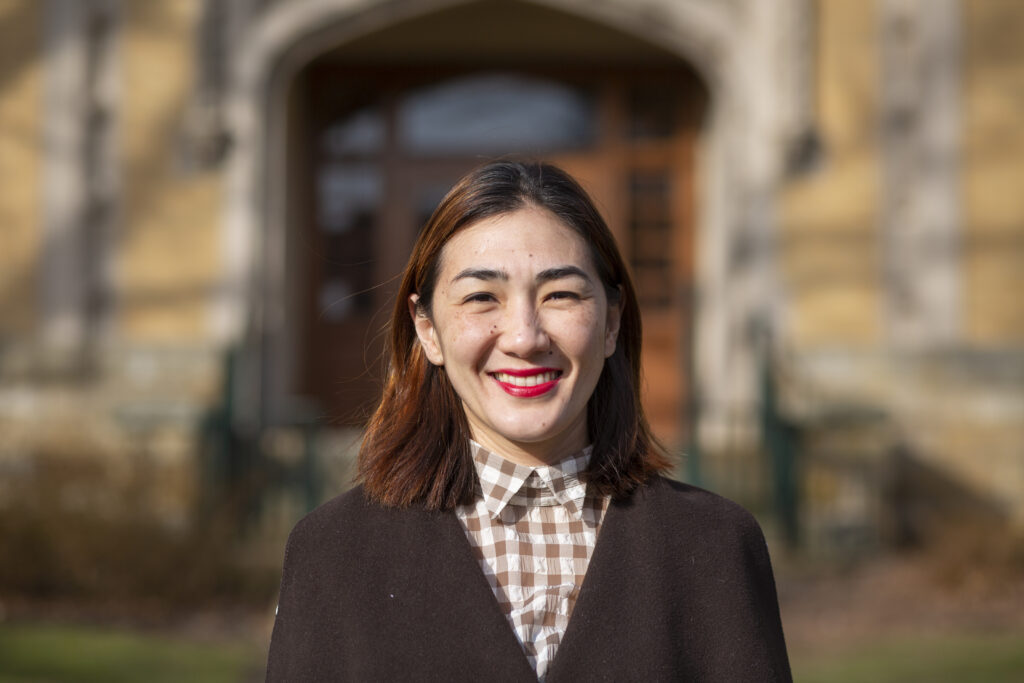 On Allegheny College Week:  Water testing is an important resource.
Janyl Jumadinova, assistant professor in the department of computer science, explores how robotics can help us in this cause.
Dr. Janyl Jumadinova is an assistant professor in the Computer Science Department at Allegheny College in Meadville, Pennsylvania. She teaches courses in introductory programming, algorithms, compilers, artificial intelligence, and multi-agent and robotic systems. She works with students on research-project collaborations that produce publishable results. Her research is driven by the goal of designing autonomous systems that can improve our quality of life. She has designed robots that help those with special health needs continue living independently at home, especially patients who are ill or elderly.
She integrates methods from computational economics, game theory and market-based techniques with emergent computational techniques in intelligent systems to solve these problems. Her broad research interests include information aggregation, multi-agent and multi-robot systems, wearable sensor technologies, crowdsourcing, game theory, and artificial intelligence. She holds a bachelor's degree in management information systems, a master's in mathematics and a doctorate in information technology from the University of Nebraska at Omaha.
A Submersible Robot that Tests Water Quality

What do you get when you combine a robot, sensors, software, and water? An automated underwater water quality testing robotic system, of course! Our research is motivated by the need of communities, surrounded by water sources, for comprehensive and continuous water quality testing without the use of many financial or human resources. Water quality testing is important as it can identify possible contaminants in the water, and it can be used over time to predict the presence of algal blooms and other environmental factors. Harmful algal blooms, also known as red tides, have been recognized as a rapidly expanding threat to the ecosystem and humans and have become an environmental problem in all 50 states in the United States. They can cause mass mortalities of marine life, negatively impact local tourism, fisheries, and other industries.
Over the last two years, we developed an automated underwater robotic sensor system comprised of multiple sensors for water quality testing that can collect data simultaneously and autonomously and analytics software that analyzes data in real-time over an extended period. The sensor system attaches to an underwater robot that can travel to different depths and locations and collect more encompassing data from different levels of the water column when sampling water quality. The robotic unit with waterproof sensors collects accurate data underwater for an extended period of time and transmits it to the analytics software autonomously. The software utilizes machine learning algorithms to aggregate, learn and predict trends in the collected data. Since timely information about the quality of the water is essential for the safety of the population and marine life, the software produces an analysis of the immediate water quality, as well as the longer-term analysis to be utilized for prediction purposes.