Yufeng Mao, Widener University – A Muslim vision of the Chinese Nation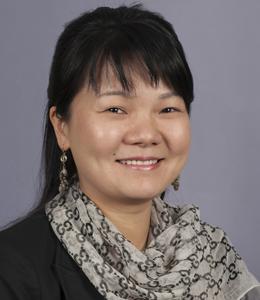 On Widener University Week: Muslims have had an active history in China's nation-building.
Yufeng Mao, associate professor in the history department, looks at this often overlooked population.
Yufeng Mao is an associate professor in Widener University's History Department. She received a BA in Arabic from Beijing Foreign Studies University, MA in Arab Studies from Georgetown University's School of Foreign Service, and PhD in East Asian History from George Washington University. Her research interests include modern Chinese history, race and ethnicity, and transnational history. She published a number of book chapters, journal articles, and book reviews in these fields. She is currently writing a book on Muslim political activism in China during the first half of the 20th century.
A Muslim vision of the Chinese Nation

Few think of China as having a Muslim community. But the Muslim population in China is approximately 25 million, greater than that of Syria.
Drawing on materials in Arabic, Chinese and English, my research focuses on the role of Hui Muslims in modern Chinese history, especially China's nation-building process in the early 20th century.
After the collapse of the Qing dynasty in 1912, successive Chinese regimes strove to remodel a sprawling multi-ethnic empire into a modern nation-state. Establishing a national language, expanding schooling, and promoting patriotism – all of these were top state priorities. 
My research examines how a group of Hui Muslim intellectuals and leaders used Muslim associations, schools and periodicals to promote Chinese identity among Muslims in China. Simultaneously, they promoted an Islamic revival in China.
This Muslim activism was facilitated by the relative weakness of the Chinese state in the first half of the 20th century, which allowed Muslim intellectuals and leaders to imagine a powerful place for themselves in the new polity.
China's 20th-century nation-building process has often been viewed as one in which minority populations – Mongols, Tibetans, Muslims and others- were passive recipients of central policies conceived and implemented by state officials and Han Chinese intellectuals. I argue that Hui Muslim intellectuals and leaders were active agents in their ethno-religious group's integration into the Chinese nation.