Mariana Sanchez, Florida International University – Latinos Found to Drink Less after Immigrating to U.S.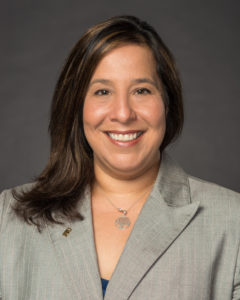 Does the health of Latino men get worse after they immigrate to the U.S.?
Mariana Sanchez, assistant professor in the department of health promotion at Florida International University, finds out.
Mariana Sanchez is an Assistant Professor in the Department of Health Promotion and Disease Prevention and a Research Associate at the Center for Research on U.S. Latino HIV/AIDS and Drug Abuse (CRUSADA) in the Robert Stempel College of Public Health and Social Work at Florida International University. She has over 20 years of experience in conducting longitudinal research with youth and young adults in Miami-Dade County, Florida. Her program of research seeks to gain a deeper understanding of the cultural mechanism that influence health behaviors, particularly alcohol misuse, and its related consequences among Latinos. To date, the bulk of her research has focused on examining how sociocultural determinants impact alcohol and HIV risk behaviors among particularly vulnerable Latino populations including recent immigrants, unauthorized immigrants, and farmworkers. Dr. Sanchez is also primary department faculty for a new graduate track in Health Disparities housed in the Department of Health Promotion & Disease Prevention. The goal of this concentration is to train doctoral students and expand FIU's capacity to conduct health disparities research in HIV/AIDS, substance abuse, and obesity among African Americans, Latinos, Haitians, and other underserved communities in South Florida and the Caribbean region. Dr. Sanchez has been an investigator on 5 National Institutes of Health funded studies. She is currently a co-principal investigator of a mixed methods study funded by the National Institute for Alcohol Abuse and Alcoholism aimed at understanding the environmental, demographic, and sociocultural factors influencing drinking and driving trajectories among recent Latino immigrants. Ultimately, she aspires to apply knowledge gained from her research towards developing culturally relevant evidence-based interventions that target identified vulnerability factors and take advantage of key protective factors in preventing substance use and other related health disparities among minority populations.
Latinos Found to Drink Less after Immigrating to U.S.

Since the mid-1980s, researchers have believed in the "healthy immigrant effect," which notes the phenomenon that Latino immigrants arriving in the U.S. are, on average, healthier than their native-born counterparts, yet their health declines the longer they live in the U.S.
But, we were surprised to find that upon moving to the United States, there was a decrease in alcohol use among men, with no significant change in women.
In the first community-based investigation to examine the influence of pre-immigration social and cultural factors on the adaptation process and alcohol use and misuse of young adult recent Latino immigrants, my team and I followed more than 500 documented and undocumented immigrants.
These immigrants represented 17 countries across Latin America and the participants were followed during their first decade of living in the U.S.
Participants were asked about various aspects of their alcohol consumption– based on frequency and quantity – before they moved to the U.S. and throughout the 10-year after immigration.
These findings challenge our previous perceptions that increased time in the United States leads to worsening health outcomes, including alcohol misuse among Latino immigrants.
We are now also examining what differences and similarities, if any, exist in the drinking patterns of young adult recent Latino immigrants from varying national origins, and what are some social and cultural factors that impact distinct drinking patterns over time. 
Using these findings, we can now work to develop intervention strategies including programs and social media campaigns that may be developed to target alcohol misuse among Latinos from different countries.
The goal is to continue the decreasing rates of post-immigration alcohol use among Latino immigrant men and maintain overall healthier lifestyle choices to, hopefully, prevent the decline in overall health seen in Latino immigrants.