Ashwini Tambe, University of Maryland – What Is Sexual Coercion?
** As a warning, this segment includes a frank discussion about sexual misconduct some listeners may find upsetting **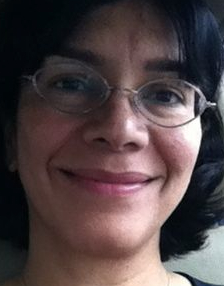 Sexual harassment can have many forms.
Ashwini Tambe, associate professor in the department of women's studies at the University at Maryland, examines why we should not lump everything together into one category.
Dr. Ashwini Tambe is Associate Professor in the Department of Women's Studies. She is also the Editorial Director of the journal Feminist Studies [http://www.feministstudies.org/home.html], a premier venue for interdisciplinary feminist scholarship and creative expression. She has previously taught at the University of Toronto, Georgetown University and Temple University. Her interests include transnational feminist theory, modern South Asia, sexuality studies and global political economy. Her current work, supported by SSHRC and NEH grants, examines the legal paradoxes in age standards for sexual consent and the shifting definitions of girlhood. Dr. Tambe is also fascinated by the cosmopolitanism found in early women's magazines in India, and is involved in analyzing and digitizing the archives of the Marathi magazine Stree.
Over the past decade, the bulk of her work has focused on how South Asian societies regulate sexual practices. Her book Codes of Misconduct: Regulating Prostitution in Late Colonial Bombay (University of Minnesota Press, 2009) reflects on the moral panics and racialized logics surrounding campaigns to curb sexually-transmitted disease and trafficking. The book challenges linear readings of the relationship between laws and their effects by treating legal prohibitions as productive forces. Dr. Tambe has also co-edited The Limits of British Colonial Control in South Asia (Routledge, 2008), which foregrounds social disorder in port cities in the Indian Ocean.
Her recent articles have spanned topics such as climatology in scientific racism (Theory, Culture and Society, 2011), interdisciplinary approaches to feminist state theory (Comparative Studies of South Asia, Africa and the Middle East, 2010), economic liberalization and sexual liberalism in contemporary India (Economic and Political Weekly, 2010), and the long record of transnational approaches in feminist scholarship (New Global Studies, 2010).
Dr. Tambe draws inspiration from feminist activism in multiple settings, including India and Malaysia, where she grew up. She is multilingual –speaking French, Marathi, Hindi and Portuguese– and seeks to engage with feminisms outside Anglocentric circles. Her major sources of nourishment are mothering, music (especially funk and jazz), theater, and Chinese brush painting.
What Is Sexual Coercion?

We're living through a watershed cultural moment. Sexual harassment victims have disrupted legal channels for seeking justice, and effectively used social media to place pressure on celebrities.
But the rapid toppling of celebrities has led us to conflate different types of troubling behavior into a single problem we call sexual harassment. There are at least three kinds of behavior lumped together: predatory sex, exhibitionism, and transactional sex. The first two are coercive, but the third- not always so.
Predatory sex is easy to identify: Dr. Larry Nassar's fondling and penetrating girls under his care and Roy Moore's alleged pursuit of 14- and 16-year-old girls.
Exhibitionism is forcibly exposing oneself in public or semi-public contexts. Charlie Rose allegedly appeared nude before a colleague and Louis CK asked his colleagues to watch him masturbate. They both display a common mistake men in power make: they think their institutional power makes them sexually attractive.
This mistake is also at the root of some transactional sex. Harvey Weinstein promised film roles in exchange for sex. Transactional sex is sometimes seen as non-coercive because a person gets something in exchange for sex. Indeed, if a person wants to transact in sex, it can be non-coercive. But a key feminist insight is that coercion can still work in seemingly consensual ways. Coercion is not just a matter of whether someone says yes or no to your request. It hinges on whether you have power over that other person to shape their decision. Under what conditions could that person say no? Might they interpret your request as force— or even as a threat? The crucial thumb-rule to follow is: If s/he faces negative consequences for saying no, then your request is coercive.