Joe Moran, Liverpool John Moores University – Is Technology Making Us Shy?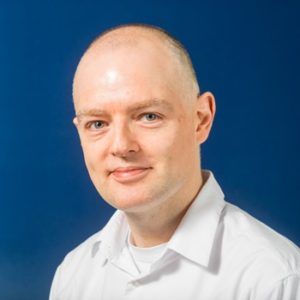 Is technology making us shy?
Joe Moran, professor of English and cultural history at Liverpool John Moores University, determines what new technologies can tell us about how we act behind our screens.
I am a cultural historian focusing on Britain in the very recent past, with a particular interest in everyday life. Alongside my academic research, I have written regularly for newspapers and magazines such as the Guardian, the Financial Times, the New Statesman, The Times, Times Higher Education, BBC History Magazine, History Today, Literary Review and others. My most recent books are Queuing for Beginners: The Story of Daily Life from Breakfast to Bedtime, a cultural history of daily habits in Britain in the postwar period inspired in part by the Mass Observation surveys of the 1930s and 1940s; On Roads: A Hidden History, a cultural history of the British motorway system; and Armchair Nation: An Intimate History of Britain in Front of the TV. My book Shrinking Violets: A Field Guide to Shyness will be published by Profile Books in September 2016. A revised North American edition will be published by Yale University Press in spring 2017.
I am interested in supervising PhDs in the following areas in particular: postwar and contemporary British cultural history; histories and theories of everyday life; creative nonfiction writing.
Is Technology Making Us Shy?

Since I began writing about shyness, a question I have often been asked is whether new technologies, like the internet and the smartphone, are causing our social skills to atrophy. In fact, the research suggests that these technologies can be incredibly helpful and enabling for shy people. Cellphones, for instance, allow us to manage our sociability. When the Finnish company Nokia introduced texting to its phones in the mid-1990s, it seemed a primitive technology: a time-consuming substitute for talking. But texting took off among Finnish teenage boys because it allowed them to talk to girls without having to worry about blushing or stumbling over their words. Likewise, in the Philippines, young people used cellphones to circumvent convoluted Filipino courtship rituals and test the waters instead by text.
These new technologies, rather than intensifying shyness, tell us something about shyness. Shyness manifests itself unevenly, erratically and paradoxically. It is an "odd state of mind", in Charles Darwin's words, caused by the strange human capacity for "self-attention", combined with our anxiety about how others might see us. Since our social instincts are incredibly tenacious, shyness simply makes us sublimate those instincts into other areas, such as writing, performing or texting. New technologies are not making us shyer: they reveal the capacity of shyness to make us not anti-social but sociable in tangential and creative ways.