Susan Davies, University of Dayton – Concussions in the Classroom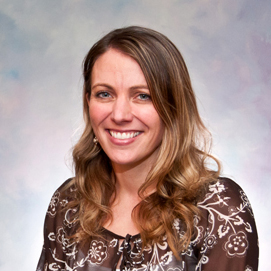 Concussions are becoming a serious medical issue in athletics.
Susan Davies, associate professor of school psychology at the University of Dayton, explores these injuries off the field and in the classroom.
Susan Davies is associate professor of school psychology at the University of Dayton. She is author of Managing Concussions in Schools: A Guide to Recognition, Response, and Leadership, and founder and coordinator of the National Association of School Psychologists Traumatic Brain Injury Interest Group.
Concussions in the Classroom

We've all heard about football players who have sustained concussions. However, it's not just our athletes who are at risk—children of all ages have high incidence rates of concussions through recreational activities, falls, accidents and abuse. These brain injuries can result in a cluster of physical, cognitive, emotional and sleep-related symptoms.
While injured athletes often receive treatment in a sports concussion clinic and may be monitored by an athletic trainer, many students receive little guidance on how to safely resume physical and cognitive activity. An elementary student who sustained a concussion after falling off her bike may return to school while still experiencing symptoms. Because concussion symptoms are invisible, her teacher will likely expect her to engage in all of the typical classroom activities, which can worsen symptoms and prolong recovery.
In my work, I train teachers, school psychologists, school nurses, administrators and others on how to help children who have sustained concussions return to the classroom safely.
I researched a team-based model to help educators recognize and respond to concussions. It starts with a team leader, such as the school nurse or school psychologist, who gathers injury reports, facilitates communication among the family and team members, and helps manage the child's return to school. The team helps develop a plan of symptom-based accommodations, such as shortened assignments, rest periods throughout the day, and wearing sunglasses (to decrease light sensitivity). These are gradually withdrawn as the student recovers.
With the team in place to listen and work toward solutions, students of all ages can receive appropriate academic and environmental adjustments, and be better monitored for a safe return to activity.