Alison Phillips, Iowa State University – Exercise Routines and Intrinsic Rewards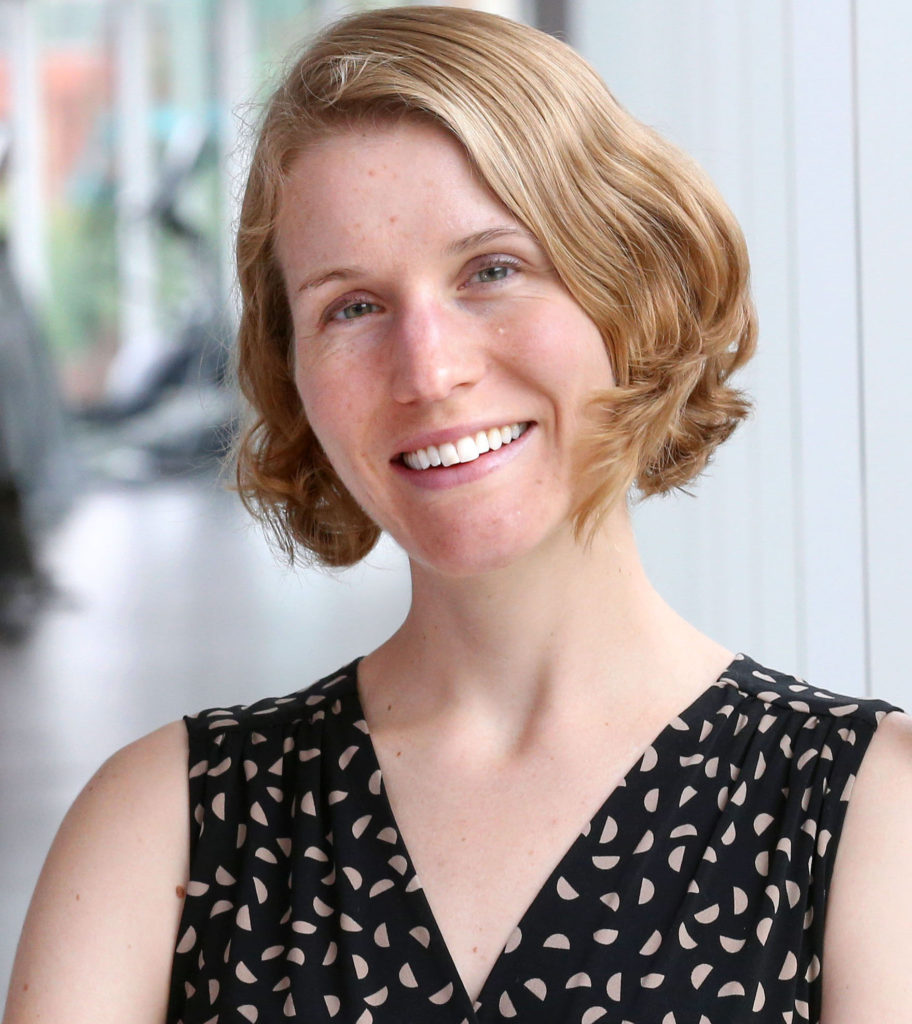 How is your exercise routine?
Alison Phillips, assistant professor of psychology at Iowa State University, examines a way to make a new habit stick.
Dr. Alison Phillips is an assistant professor in the Department of Psychology at Iowa State University and is director of the Healthy Habits Lab, where she conducts research regarding medication adherence, physical activity habits and other health-related habits. She has previously worked as a faculty member at the George Washington University in Washington, D.C., and earned her Ph.D. in social/health psychology from Rutgers University, in 2011. In 2015, the Association for Psychological Science named her one of the field's "Rising Stars". She has received funding from the PhRMA Foundation for her work regarding medication adherence and physical activity habits in patients with Type 2 Diabetes, and she has received funding from the Veterans Administration as part of a national team to study doctor-patient communication and veteran's self-management of medically unexplained syndromes.
Exercise Routines and Intrinsic Rewards

If you hate to exercise…you're not alone. Even people who regularly workout don't always love it. But physical activity is essential for good health, which is why it's important to make exercise a habit.
We know that forming an exercise habit is the best way to integrate physical activity into our daily life for the long-term. Because habits occur without conscious effort or deliberation, they're an integral, automatic part of life that would be missed if we didn't do them as usual—like going through our usual morning routine.
Intrinsic exercise rewards, combined with a cue like your morning alarm, seem to play a key role in exercise habit. In two recent studies, my colleagues and I found people who were new to exercise, exercised more frequently if their activity was enjoyable or stress-reducing – both intrinsic rewards. Still for these beginners, the decision to exercise was a deliberative process – not yet a habit. However, those who had exercised for six months or longer and found it intrinsically rewarding, had stronger habits rather than stronger intentions – so they engaged in exercise automatically, without having to deliberate about it or form intentions to do so.
Our research shows that the role of intrinsic exercise rewards changes with habit formation and becomes part of the habit, keeping it strong and long lasting. A majority of Americans don't get enough exercise for good health and make multiple attempts to start an exercise routine. Interventions to help these individuals form new exercise habits should not just focus on a stable cue for exercise, but should promote development of intrinsic rewards, particularly for those who initially hate exercising or experience only negative effects of being active.