Jonathan Wynn, University of Massachusetts Amherst – Festivals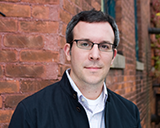 Bringing people together for a weekend can be better for a city than building a museum.
Jonathan Wynn, assistant professor of sociology at the University of Massachusetts Amherst, discusses how more performances and less concrete can lead to fewer problems for cities.
Jonathan Wynn works at the intersection of urban and cultural sociology. His two major publications are The Tour Guide: Walking and Talking New York (2011, University of Chicago Press, Fieldwork Encounters and Discoveries Series) and Music/City (2015, University of Chicago Press). His work has also been published in City & Community, Qualitative Sociology, Sociological Forum, Cultural Sociology, and Contexts Magazine, and an article in Ethnography called "Hobo to Doormen: The Characters of Qualitative Analysis, Past and Present."
His forthcoming book, Music/City: Festivals and Culture in Great American Cities, is a comparative, multi-method analysis of three music festivals (the Country Music Association Festival in Nashville, the "Dunkin&rsquo Donuts" Newport Folk Festival, and the South by Southwest festival in Austin, Texas). The book details the interrelationship between festivals and their cities, marking how they support and exploit each other through these internationally recognized events with rich description and interviews from a wide array of key urban and cultural placemakers. The book culminates with an argument for temporary events as critical to the culture of cities and their communities.
He also working on an Urban Culture primer (co-authored with Andrew Deener) that is under contract with the Oxford University Press.
Jonathan Wynn was recently the co-editor of the ASA Culture Section Newsletter (with Claudio Benzecry and Andrew Deener) between 2011–2014 and was a regular contributor to Everyday Sociology in 2011–2014. On campus, he serves on the Common Read Book Committee.
Festivals

I studied music festivals for the last ten years, doing everything from volunteering backstage to performing under the bright lights, from interviewing mayors and venue owners, to performers and locals. I focused on Austin's South by Southwest, Nashville's Country Music Association Festival, and Newport's Folk Festival. In that time, I witnessed a steep rise in nationwide festival attendance as well as major economic development and sheer population growth in the cases of Nashville and Austin.
What explains this newfound interest in festivals? Well, first there are big factors, like changes in the music industry and urban economies. On the one hand you have the decline in record sales, and musicians relying upon performances to stay afloat. On the other hand, you have a new importance of culture for cities. Municipalities are in an intense inter-city competition: for tourists, for business relocations, for new residents, and more. So, there is an incentive for arts communities and City Halls to develop and nurture 'signature events' to distinguish themselves as exciting places.
Second, I have found that the digital age has, paradoxically, contributed to greater interest in performances. Digitization has had its effect on audiences as well as musicians: people long for some communal, effervescent experiences. Indeed, research shows that people are happier when they buy experiences over material objects.
In my research I make the case that festivals are better investments than stadiums, performing arts spaces, and 'mega events' like the Olympics. This is particularly true when it comes to small and mid-sized festivals that are organically bound to their communities, have some public funding to curb corporate branding, and are oriented toward reinvesting in local cultural resources rather than exploiting them.