Maria Aysa-Lastra, Winthrop University – The Great Recession and Latino Immigrants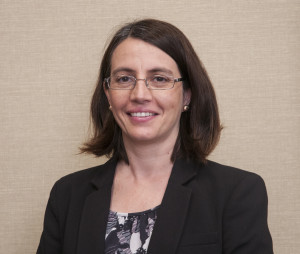 What do the recessions of Spain and the United States have in common?
Maria Aysa-Lastra, assistant professor of sociology at Winthrop University, explores the reasons Latinos left both countries during the Great Recession.
Dr. Maria Aysa-Lastra is Assistant Professor of Sociology at Winthrop University. Her research focuses on the causes of migration as well the integration of immigrants in their host societies. She has dedicated her efforts to study the underlying causes of human migration from Latin American to the United States and Spain, and how foreign-born Latinos adapt to the American and Spanish contexts. She has published her research in Journal of Refugee Studies, Rural Sociology, International Journal of Population Research, Journal of Family Violence, Bulletin of Latin American Research, Norteamérica, Revista Internacional de Sociología, Revista Española de Investigaciones Sociológicas and Estudios Demográficos y de Desarrollo Urbano. She has also contributed several book chapters, and co-edited two volumes: Immigrant Vulnerability and Resilience: Comparative Perspectives on Latin American Immigrants during the Great Recession, and Colombian Presence in the United States. Profile of the Immigrant Population. Dr. Aysa-Lastra has been invited to talk about Latino/Hispanic identity (WLRN-Under the Sun) and the importance of education among Latinos (UNIVISION).
The Great Recession and Latino Immigrants


The Great Recession was the first global economic slowdown with a high proportion of international immigrants from Latin America. The negative impacts of the economic slowdown on Latino immigrants were palpable due to their immigrant condition, their concentration in the construction sector, the rise of anti-immigrant sentiment, and increased racialization of Latinos, particularly of Mexicans. Nonetheless, the increased vulnerability of Latino immigrants resulted in resilience practices, such as their willingness to accept lower quality jobs.
Dr. Lorenzo Cachon and I compare the United States and Spain because they both received a large flow of Latino immigrants, but their immigration policies are different. In the United States, political gridlock prevented the implementation of a functional immigration policy. Contrastingly in 2004, Spain passed an immigration law that focused on its labor needs and included provisions for immigrant regularization.
In both countries, we found evidence of resilient labor practices and of return migration, but for different reasons. The recession in Spain was so deep and lengthy, that a significant number of Latino immigrants left Spain voluntarily. During the same period, the United States deported a large number of undocumented Latino immigrants, as labor market conditions improve, Spanish former immigrants will have the opportunity to legally return to Spain and fill those jobs that most Spanish nationals are not willing to take. Conversely, immigrants deported from the United States will be barred from returning to American soil. 
Read More:

Immigrant Vulnerability and Resilience