Shlomi Dinar, Florida International University – Water as a Weapon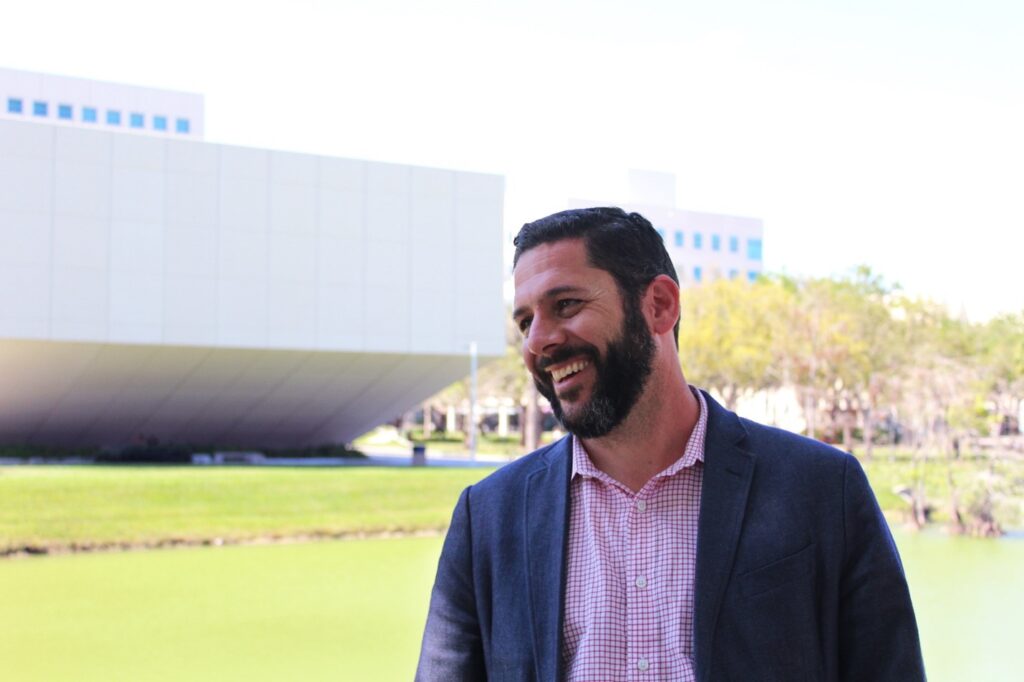 On Florida International University Week: Terrorists target more than buildings and people.
Shlomi Dinar, professor in the department of politics and international relations, explores a natural resource often in the crosshairs.
Shlomi Dinar is the dean in the Steven J. Green School of International & Public Affairs and a professor in the Department of Politics and International Relations. Dinar's research interests lie at the intersection of international environmental politics, security, and negotiation. In particular, he has published in the area of conflict and cooperation over transboundary rivers (a field popularly known as 'hydro-politics') as well as the linkages between climate change and international water issues. His research includes other areas and topics, such as the nexus between political demography, technology and terrorism. His writings have appeared in leading journals, and he has authored several books. Among his other professional accomplishments, Dinar has been part of several collaborative consultancy projects for the World Bank that included team members from the United States, Spain, and Israel.
Water as a Weapon

Water is political. As a scarce, finite resource, it directly intersects with issues of national security. It can be used as a target and weapon. In fact, it is.  
My research shows terrorists use water resources to threaten communities and weaken states. For example, at the height of its power in 2013-14, ISIS seized more than land.
They also took over Mosul Dam, Iraq's largest dam generating hydroelectricity and water for downstream irrigation. More recently, in 2017, the Taliban blew up a dam constructed in Kandahar province in a campaign of violence in the southern provinces of Afghanistan.
I've found this battle for water — connecting water and terrorism — is becoming more common across the world. In fact, since 9/11, there has been a rise in global terrorist attacks targeting water resources.
Using the Global Terrorism Database — one of the most comprehensive terrorism databases available—my colleagues and I reviewed records documenting objectives behind hundreds of attacks.
Between 1970 to 2016, we identified 675 incidents of water-related terrorism carried out by 124 terrorist organizations in 71 countries. Most attacks involved water infrastructure, like dams — a primary target because it secures and transports water for human consumption and agricultural purposes. And most were happening in South Asia — mainly due to ongoing conflict in Afghanistan that also spills over the border into Pakistan, as well as the ongoing domestic conflict in India over political ideologies.
These findings are invaluable to decision-makers and government officials who are responsible for evaluating terrorism threats or risks. Future impacts of climate change on freshwater resources may provide terrorist organizations with further opportunities to leverage the precious resource for their ideological and political agendas.
Read More:
[Taylor & Francis Online] – A Global Analysis of Water-Related Terrorism, 1970–2016
[Taylor & Francis Online] – Dams, Terrorism, and Water Nationalism's Response to Globalization and Development: The Case of South Asia
[NewSecurityBeat] – New Global Analysis Finds Water-Related Terrorism Is On the Rise