The Academic Minute for 2015.8.24 – 8.28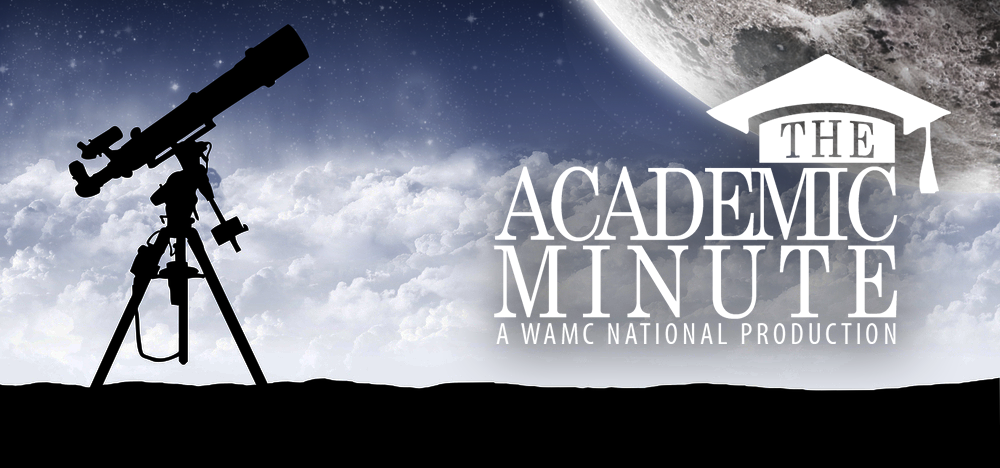 Catch up with The Academic Minute from 8.24 – 8.28
Monday, August 24
Kathy Wright – Case Western Reserve University
Healthy Housework
Dr. Kathy Wright is a nurse researcher and KL2 scholar from the National Institute of Nursing Research/National Institute of Health-funded Center of Excellence to build the Science of Self-Management at Frances Payne Bolton School of Nursing, Case Western Reserve University.
Dr. Wright's primary research focus is designing self-management interventions to improve the physical and mental health of low income older adults. Her research interests include mental and physical health outcomes, chronic stress, prehypertension, and quality of life. Dr. Wright received her PhD in Nursing from the University of Utah in Salt Lake City Utah.
Tuesday, August 25
Michael Spring – PITT
Standardization
Michael Spring is an Associate Professor in the School of Information Sciences at the University of Pittsburgh. His research involves the application of technology to the workplace with particular attention distributed systems, collaborative systems, and intelligent agents. He has authored more than 100 articles and book chapters in the areas of distributed systems, collaborative authoring, information technology standardization, and virtual reality. He has led research projects in the areas of on-demand publishing, intelligent text conversion, as well as ontology mapping for semantic web applications, data mining of social web applications, and secure location based services. Recently he has developed a new program in cybersecurity, developed web sites to support caregivers for traumatically brain injured individuals, people with schizophrenia, and individuals with liver, brain, and ovarian cancer. This Academic Minute is based on research over the last two years on the history and current state of information technology standards. More information including videos and documents about standards and the standardization process can be found athttp://its.sis.pitt.edu/NIST/
Wednesday, August 26
Rolf Vinebrook – University of Alberta
Ecological Surprises
Rolf Vinebrook's early research examines the impacts of acidification on the stability of boreal lake communities. He then shifted his focus during his PhD towards stratospheric ozone depletion and the effects of ultraviolet radiation on alpine lake communities. Thereafter, Vinebrook began studying the effects of climate change on both boreal and mountain lakes. His research group's interests have progressed towards investigation of how anthropogenic stressors (e.g., extreme climatic events, invasive species, air pollution) often interact to generate very unexpected cumulative impacts or "ecological surprises." They use a combination of paleolimnology and monitoring of arctic, boreal, mountain, and prairie lakes to develop hypotheses regarding these non-additive net effects of stressors, which they then typically test using a variety of experimental approaches.
Thursday, August 27
Donna Decker – Franklin Pierce University
Personal Interviews
Donna Decker was selected as a Ms. Feminist Scholar in 2010 which gave her an opportunity to do public scholarship and social justice work at once. Ms, the foremost feminist magazine in North America, with 100,000 subscribers, hosts a unique, competitive initiative designed to engage feminist scholars in writing for both Ms. Magazine and blog. Decker was one of twenty-five to be selected from among 150 applicants to be a Ms. Magazine Feminist Scholar based on the quality of her writing sample and the compelling nature (and marketability) of her project about the 1989 Montreal Massacre of fourteen women engineering students by a 25-year-old man. The goal of the three-day Ms. Writing workshop she attended in Washington, DC in May 2010 was to teach scholars to "translate" their academic writing into writing for a broader audience, the readers of the magazine and blog. While such readers are, by and large, educated and sophisticated, they are not interested in reading academic/theoretical jargon, so Ms. Feminist Scholars spent time in DC altering their writing styles to reach a wider audience.
Friday, August 28
Jeannie Haubert – Winthrop Unviersity
Hurricane Katrina's 10th Anniversary
Jeannie Haubert is Associate Professor and Chair of Sociology and Anthropology at Winthrop University in Rock Hill, South Carolina. She studies racial and ethnic relations, social inequality, disasters, and immigration. Dr. Haubert earned her Ph.D at Tulane University in New Orleans in 2007. She is the sole editor of "Rethinking Disaster Recovery: A Hurricane Katrina Retrospective" published in February of this year. Her book, released on Katrina's 10th anniversary year, brings together perspectives from fifteen sociologists who were living in New Orleans at the time of the hurricane and experienced the devastation first-hand. Thematically, the book addresses the role of gender, sexuality, race, and class as organizing features of post-disaster social life and also discusses some of the methodological difficulties embedded in post-disaster research. Beyond her book, Dr. Haubert has published journal articles on attitudes toward immigrants in International Migration Review, on race-based housing discrimination in Organization and the Environment, and on international service learning in Humanity and Society. She has also contributed several chapters to edited volumes on housing discrimination and neoliberal urban revitalization strategies.