Jeannie Haubert, Winthrop University – Hurricane Katrina's 10th Anniversary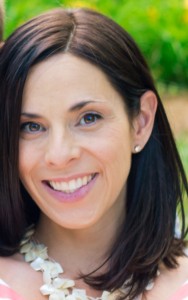 Tomorrow marks the 10th anniversary of Hurricane Katrina.
Jeannie Haubert, Winthrop University sociologist, examines the current state of recovery in New Orleans.
Jeannie Haubert is Associate Professor and Chair of Sociology and Anthropology at Winthrop University in Rock Hill, South Carolina. She studies racial and ethnic relations, social inequality, disasters, and immigration. Dr. Haubert earned her Ph.D at Tulane University in New Orleans in 2007. She is the sole editor of "Rethinking Disaster Recovery: A Hurricane Katrina Retrospective" published in February of this year. Her book, released on Katrina's 10th anniversary year, brings together perspectives from fifteen sociologists who were living in New Orleans at the time of the hurricane and experienced the devastation first-hand. Thematically, the book addresses the role of gender, sexuality, race, and class as organizing features of post-disaster social life and also discusses some of the methodological difficulties embedded in post-disaster research. Beyond her book, Dr. Haubert has published journal articles on attitudes toward immigrants in International Migration Review, on race-based housing discrimination in Organization and the Environment, and on international service learning in Humanity and Society. She has also contributed several chapters to edited volumes on housing discrimination and neoliberal urban revitalization strategies.
Hurricane Katrina's 10th Anniversary

The  images from Katrina are burned into our brains… bodies floating in the toxic waters that flooded 80% of New Orleans…  mothers, clinging to their babies, stranded on the hot interstates for days.  In the end, Hurricanes Katrina and Rita left roughly 2,000 people dead and displaced two million others.  But what happened after the news cameras turned off?  How is the area doing a decade later?
In many ways, there is good news. New Orleans, had recovered 85% of its pre-Katrina population as of the latest count in 2013. The entrepreneurship rate there is 56% higher than in the nation as a whole, and data show that the city bounced back from the recession faster than other areas due to recovery-focused investments; however, the benefits of these massive investments have been uneven often leaving some segments of the population behind.
Today, 39% of New Orleans children still live in poverty, well above the national average.  Women in the area are not only disproportionately poor, but also faced an increased risk of sexual harassment and domestic violence post-Katrina.  African American men have also been left behind in the post-Katrina economic recovery in that only 53% of black working-age men were employed in the metro area in 2011.  Those numbers are essentially equivalent to pre-Katrina employment rates showing that a rising tide of investment does not necessarily lift all boats.  Our research goes deeper into the explanations behind these glaring disparities.  There is no doubt that New Orleans has shown impressive resilience and experienced economic recovery over the past decade.  The key question remaining is recovery for whom?