The Academic Minute for 2015.6.22 – 6.26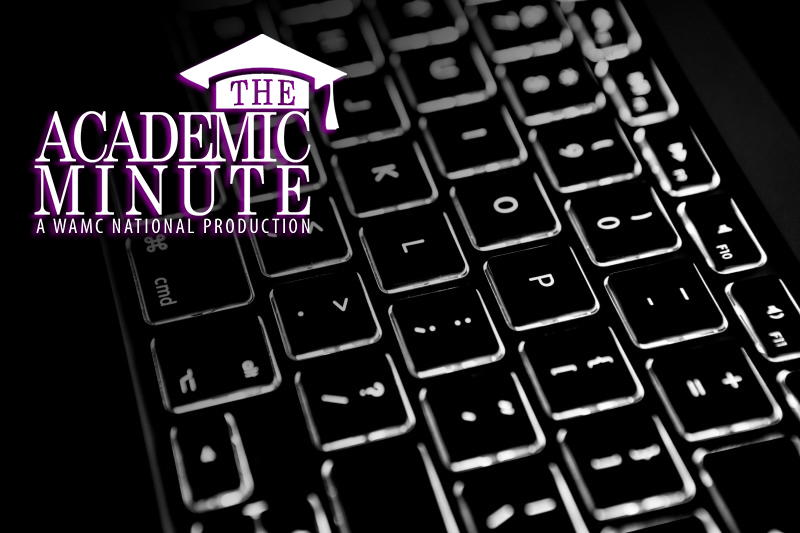 Catch up with The Academic Minute from 6.22- 6.26
Monday, June 22
Radu Sporea – University of Surrey
Year 2038 Problem
Dr. Radu Sporea is Royal Academy of Engineering Academic Research Fellow in the Advanced Technology Institute at the University of Surrey. His current research focuses on power-efficient, cost-effective large-area electronics in organic and inorganic semiconductor technologies. Additionally, Dr. Sporea enjoys traveling, podcasting, photography and public engagement in science.
Tuesday, June 23
Deji Akinwande – UT Austin
Silicene Transistors and Moore's Law
Deji Akinwande is an assistant professor in the Cockrell School of Engineering at The University of Texas at Austin. He received his Ph.D. degree in electrical engineering from Stanford University in 2009, where he conducted research on the synthesis, device physics and circuit applications of carbon nanotubes and graphene. His master's research in applied physics at Case Western Reserve University pioneered the design and development of near-field microwave probe tips for nondestructive imaging and studies of materials.
Wednesday, June 24
Graham Hatfull – University of Pittsburgh
Bacteriophages
Dr. Hatfull is Professor of Biological Sciences at the University of Pittsburgh. He received a B.Sc. (Hons) degree in Biological Sciences from Westfield College, University of London in 1978, and a Ph.D. in Molecular Biology from Edinburgh University in 1981. He did postdoctoral work at Yale University in the Department of Molecular Biophysics and Biochemistry with Dr. Nigel Grindley, and at the Medical Research Council at Cambridge University, with Drs. Fred Sanger and Bart Barrell. He has been at the University of Pittsburgh since 1988 and served as Chair of the Department of Biological Sciences from 2003 to 2011.
Thursday, June 25
Joseph Pawlik – UNCW
Killer Sponges
Joseph Pawlik received his BS in 1982 from the University of Minnesota, Twin Cities, and his PhD in 1988 from Scripps Institution of Oceanography, UCSD. After postdoctoral fellowships at Friday Harbor Labs (U. Washington) and Woods Hole Oceanographic Institution, he joined the faculty at UNC Wilmington in 1991, where he teaches Invertebrate Zoology and directs a research program involving undergraduate, MS and PhD students. Dr. Pawlik has over 130 scientific publications, mostly in the areas of marine chemical ecology and the biology of sponges on Caribbean coral reefs. .
Friday, June 26
Robert Edgell – SUNY Polytechnic Institute
Creativity and Community
Dr. Robert Edgell is an Assistant Professor of Technology Management at SUNY Polytechnic Institute and a Visiting Professor at the Swiss Business School in Zurich. Previously, he was a professor at American University's Kogod School of Business and has taught at San Francisco State University's College of Business. His current scholarly research focuses on a range of interdisciplinary topics including media as a lever for corporate governance, responsible innovation and harm (in collaboration with colleagues from Stanford University Law School), top management team creativity processes, and entrepreneurial social impact.