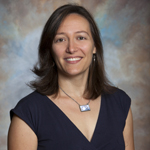 Your recollection of a particular event might be exceptionally detailed and completely inaccurate.
Jennifer Talarico, a psychologist at Lafayette College, is working to better understand how memory works.
Jennifer Talarico is a cognitive psychologist at Lafayette College [CV]. Her research focuses on our ability to recall events that we have personally experienced. She has studied how memories for emotional events are similar to and different from other, non-emotional events, for example, showing that our memories for hearing about the September 11th terrorist attacks are no more accurate than everyday memories, even though we think that they are.  This is only one example of how studying complex remembering phenomena can be an effective and exciting way of understanding basic memory processes.