Lucas Berenbrok, University of Pittsburgh – The Curious Case of Phenylephrine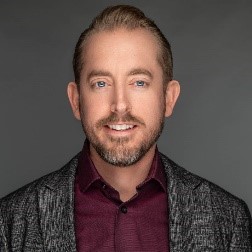 Does your over-the-counter cold medicine actually fight your cold?
Lucas Berenbrok, associate professor of pharmacy and therapeutics at the University of Pittsburgh, discusses which ones may work and which may not.
Lucas Berenbrok, associate professor at the University of Pittsburgh School of Pharmacy, is a board-certified ambulatory care pharmacist. Dr. Berenbrok's research focuses on the expanding roles pharmacists play in keeping communities healthy. His scholarly work includes patient access to community pharmacies, over-the-counter hearing aids, pharmacogenomics, and diabetes education.
The Curious Case of Phenylephrine

An advisory committee to the FDA recently concluded that the widely used oral decongestant, phenylephrine, is ineffective.
I am trained as a community pharmacist, and I teach students how to select over-the-counter products for patients seeking symptomatic treatment during cold and flu season.
Phenylephrine is in thousands of over-the-counter products available for purchase without a prescription. Phenylephrine is a decongestant and has long been marketed to temporarily relieve nasal or sinus congestion due to the common cold, influenza, or seasonal allergies. But because recent studies have shown that when taken by mouth, phenylephrine performs no better than placebo, the FDA will consider if phenylephrine should remain available for consumers to purchase.
Even if the FDA decides to remove oral phenylephrine from the market, there are other medications and non-medication treatments available over-the-counter to treat congestion. Community pharmacists are medication experts and are trained to evaluate patients and their candidacy for self-treatment using over-the-counter products.
Pseudoephedrine is an alternative, oral decongestant that does not require a prescription for purchase. Because pseudoephedrine can be used to make methamphetamine, pseudoephedrine is sold in limited quantities behind the counter and requires photo identification upon purchase. Medicated nasal sprays containing phenylephrine and oxymetazoline are also available to patients over-the-counter. Non-medication products include hot, steamy showers, neti pots, humidifiers, and saline nasal sprays.
Not every alternative to phenylephrine is safe for everyone to use. Talk with your neighborhood pharmacist about your symptoms, medical conditions, and other medications that you take prior to using an OTC medication.