Janet Bednarek, University of Dayton – There is No Place Like Home – at the Airport?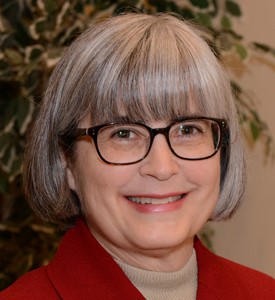 The airport is a place to get in and out of as quickly as possible, but what about for the unhoused?
Janet Bednarek, professor of history at the University of Dayton, explores the airport as home.
Dr. Janet R. Bednarek is a professor of history and former executive director of the Urban History Association. Before coming to the University of Dayton, she worked for three years as a historian with the United States Air Force at Bolling AFB, the Pentagon and Wright-Patterson AFB. Since coming to UD in 1992, she has combined her original professional training as an urban historian with her on-the-job training as an aviation historian. She has written two books on the history of airports in the United States, examining them as pieces of the urban transportation infrastructure with a focus on the relationship between airports and city planning. She is currently working on a history of Dayton, Ohio. She teaches courses in urban and aviation history.
There is No Place Like Home – at the Airport?

Airports are designed as places of transit – facilities designed to move people through as quickly as possible. When movement is disrupted, airports can become very uncomfortable places, filled with weary travelers wanting nothing more than to leave the airport as soon as possible in order to salvage a family trip or long-awaited vacation or to simply return home.
My research on the history of airports has revealed that for some people, the airport has become home.
Since at least the mid-1980s, US airports have witnessed homeless people finding long-term shelter in terminal buildings. In the years just before the pandemic, several US airports reported an increase in the number of homeless using the airport as an unofficial public shelter. While most airport officials do provide what aid they can, it is clear that they do not view homeless shelter as an appropriate use of their facility.
The most famous case of a person finding a home at the airport happened not in the US, but in France. In 1988, Mehran Karimi Nasseri, an Iranian refugee, traveling between Belgium and England via Charles DeGaulle airport outside of Paris, found himself in travel limbo when he lost the papers verifying his refugee status that would have allowed him to fly to England. Without his papers, he was also barred from entering France. He ended up spending 18 years living at the airport, leaving only in 2006 when his declining health necessitated hospitalization. Once he regained his health, he began returning to the airport and eventually again took up residency. On November 12, 2022, while living in Terminal 2F, he suffered a heart attack and died. In his case, a place that is generally seen as one to move through as quickly as possible had become a long-term home.
Read More:
[The Conversation] – How some people can end up living at airports for months – even years – at a time