Bart Elmore, The Ohio State University – Why Cooling Coca-Cola Warms Our Planet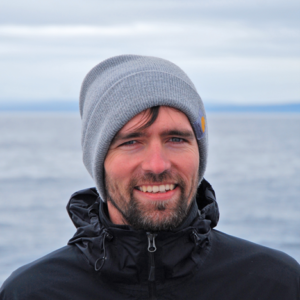 Have you enjoyed a cold Coca-Cola yet this summer?
Bart Elmore, professor of environmental history and core faculty member of the sustainability institute at The Ohio State University, explores the environmental toll of doing so.
Bart Elmore is associate professor of history and a core faculty member of the Sustainability Institute at Ohio State University. His work focuses on the ecological footprint of large multinational firms. He is the author of the award-winning book Citizen Coke: The Making of Coca-Cola Capitalism (W. W. Norton, 2015), a global environmental history of the world's biggest soft drink brand from his home town. From 2016 to 2018 he was a Carnegie Fellow and Eric and Wendy Schmidt Fellow at the New America Foundation in Washington, DC. He published his second book, Seed Money: Monsanto's Past and the Future of Food (W. W. Norton, 2021) in October 2021. He just completed a third project, Country Capitalism: How Corporations from the American South Remade Our Economy and the Planet (Ferris and Ferris, 2023), which came out in May 2023. He is also a recipient of the 2022 Dan David Prize, the largest history prize in the world.
Why Cooling Coca-Cola Warms Our Planet

Coca-Cola sells nearly 2.2 billion servings of its beverages every single day and those sales have a big effect on our environment.
Refrigeration represents the single largest portion of Coca-Cola's greenhouse gas footprint, representing 30 to 35 percent of their total emissions. In recent years, Coca-Cola has tried to address this problem by switching the refrigerants used in its cooling equipment. For years, Coca-Cola largely relied on hydrofluorocarbons-HFCs—compounds that have a global warming potential that is sometimes thousands of times more than carbon dioxide. But after environmentalists raised concerns about the climate effects of these chemicals, the company began in the early 2000s to invest in new cooling equipment that used carbon dioxide as the chief refrigerant.
In time, Coca-Cola also invested in machines filled with hydrocarbons, including isobutane and propane, because these hydrocarbons had far smaller heat-trapping potential than HFCs. Yet, despite all those efforts, refrigeration remains a massive portion of Coca-Cola's overall climate footprint, in part because coolers and refrigerators use so much energy that is often generated by burning fossil fuels.
Which raises the question: might Coke move beyond thinking about replacing refrigerants to thinking about whether they need all those refrigerating machines turned on 24 hours a day, seven days a week, 365 days a year on every street corner and rural road from Alabama to Zimbabwe.