Michael Zalot, Cedar Crest College – Historic Legacy of Once-Popular Arcade Redemption Tokens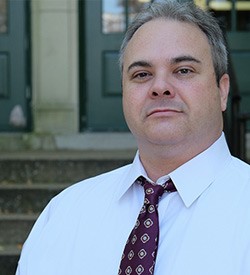 The digital world is quickly bringing to an end to a lot of physicals items and tokens, but at what cost?
Michael Zalot, assistant professor of business and director of the MBA program in the department of Business, Management and Economics at Cedar Crest College, discusses one such token.
Michael Zalot is an assistant professor of business and director of the MBA Program in the Department of Business, Management and Economics at Cedar Crest College un Allentown, Pennsylvania.
Dr. Zalot serves as business faculty and program lead at Cedar Crest, with an emphasis on information systems, business communication, and management. He has over 20 years of higher education experience, and more than a decade of program administration experience, including MBA curriculum design and management, faculty assessment, student advisement, industry outreach, and accreditation process.
In addition to management and critical thinking, he has taught classes in information systems management and business communications, among other topics. Technical skills in programming, media design technologies, writing, public speaking, and qualitative research design and implementation.
Historic Legacy of Once-Popular Arcade Redemption Tokens

Like many kids growing up in America in the 1970s and '80s, my summer visits to amusement arcades in my native New Jersey included the collection and use of arcade redemption tokens. These brightly colored coins of varying sizes—stamped with logos, images, and gaming symbols—found in the arcades of Wildwood, Point Pleasant and Seaside Heights were similar to those used in amusement arcades across the country from the mid-20th century to the early 2000s.
My research looks at the significance of the vanishing arcade redemption token. I explore and document the historic use of these aluminum, copper, and brass gaming ephemera, and I study the shift from local amusement establishment micro-economies to immersion in commercialized media properties, and I call for the historical preservation of these material pop-cultural artifacts.
Once highly popular and still collectible, these gaming tokens have been mostly phased out in recent decades in favor of digital redemption systems and scanned prize tickets. Today, they are likely to be found in the back of a junk drawer, in a landfill, or for sale on eBay as collectable nostalgia pieces.
In modern arcades, classic metal redemption tokens have largely been replaced with newer plastic chips and prize cards. Location-specific symbols have been mostly replaced with images from popular copyrighted media properties such as The Wizard of Oz.
Classic arcade redemption tokens not only served as a medium of exchange but also represented a particular location and relationship with an amusement establishment. They can be linked to the ideal of windfall through gaming, with symbols often referencing gambling, nautical themes, and legitimizing currency icons such as flags and shielded eagles as well as the branding of the local establishment.
They represented a micro-economy of exchange, a local definition of value set by the arcade owner and accepted by the player, who may have been more interested in the gameplay experience than the spider rings, Styrofoam gliders and other typical nominal prizes that were available.