Neil Fitzgerald, Marist College – Using Modern Chemical Methods to Detect Fake Chinese Liquor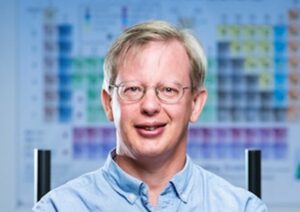 Is that liquor you just bought fake?
Neil Fitzgerald, professor of chemistry and associate dean of science at Marist College, explores why one spirit has caught the eye of bootleggers.
Dr. Fitzgerald received his BSc from the University of Kent (UK) and MSc from Loughborough University (UK) before relocating to the US, where he was awarded a PhD from the University of Massachusetts in 1999. He teaches courses in analytical chemistry, research methods in chemistry, environmental chemistry, and general chemistry. Trained as an analytical chemist, Dr. Fitzgerald has published in the areas of atomic spectrometry, environmental analysis, food chemistry and chemical education. His recent research interests include the investigation of passive sampler devices for environmental analysis, paper-based microfluidic devices, innovative approaches to analytical chemistry education, and the detection and quantification of aroma compounds in beverages.
Using Modern Chemical Methods to Detect Fake Chinese Liquor

Baijiu might be the most popular spirit that you have never heard of. With over 17 billion liters produced each year, this traditional Chinese beverage is the bestselling liquor in the world. Bottles of baijiu sell anywhere from $30 to $7,000 making it an attractive target of fraud. Criminal gangs have been discovered filling empty bottles of premier products with inferior beverages and reusing packaging.
Recently my colleague (John Edwards at Process NMR Associates) and I having been investigating some methods to authenticate baijiu samples. Baijiu is made by steaming a mixture of sorghum and other grains, adding a fermenting material, distilling the fermented product, and maturing the distillate in earthenware jars. 
Using quantitative Nuclear Magnetic Resonance Spectroscopy (qNMR), John is able to detect and quantify a variety of chemicals in the liquid including alcohols, esters, aldehydes and organic acids. I have been using a portable Gas Chromatography-Mass Spectrometry (GCMS) instrument to identify compounds responsible for the aromas.
For example, baijiu often contains several fruity smelling esters that can be clearly detected by both methods. Using appropriate statistical methods, it is possible to classify baijiu produced by different distilleries based on the chemical differences.
If a sample of baijiu doesn't follow these patterns, it could be fake. A difference between the measured alcohol content and the value stated on the label also raises suspicions.
We looked at thirty baijiu samples from different distilleries provided to us by Brewing and Distilling Analytical Services and were able to highlight a couple of suspect baijiu samples based on chemical composition. Using modern analytical methods, the baijiu fraudsters days might be numbered.