Brad Garner, Indiana Wesleyan University – The Power of Inclusive Hospitality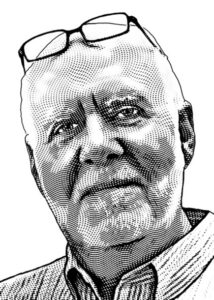 Helping students manage the stressors of higher education is more important than ever.
Brad Garner, associate professor of education and digital learning scholar in residence at Indiana Wesleyan University, explores how faculty can lend a helping hand.
Brad Garner serves as the Digital Learning Scholar in Residence at Indiana Wesleyan University. Before moving into higher education, his career was focused on program and faculty development in K-12 public school settings, where he worked as a classroom teacher, school psychologist, and administrator. Garner is a frequent presenter at conferences and workshops and has authored several publications on topics related to teaching and learning. His most recent research activity has focused on the use of digital technology to promote learning. Brad is the co-host of the "Digital to Learn Podcast" and serves as Editor of the eSource online newsletter published by the National Resource Center for the First-Year Experience and Students in Transition.
The Power of Inclusive Hospitality

As students enter their college experience, they often have doubts and challenges around a variety of issues, including:
Finances
The ability to be successful in college.
Friendships and relationships, and
What the future might hold for them after graduation
These doubts and fears are more acute for students of color, first-generation students, and LGBTQ students.
Faculty can play a vital role in helping students as they make their transition into college.  Inclusive hospitality promotes welcoming all students and reinforcing that they are valued members of a community focused on learning. Faculty who offer this hospitality demonstrate several vital patterns of behavior. These include:
Being teachable: Faculty can become more approachable by demonstrating to their students that they are also lifelong learners.
Demonstrating empathy: Research shows that today's college students are experiencing unprecedented levels of emotional distress. An empathetic faculty member consistently displays care and concern for student well-being beyond the limits of mastering course content.
Being available: Availability is the pathway to connections with students. Whether that takes the form of emails, text messages, face-to-face conversations, or all the above, students have multiple ways to communicate and connect with faculty.
Being consistent: Consistency is the practice of doing the small things of teaching with excellence. Grading, responding to emails, presenting new information, and promoting dialogue…all with skill and a commitment to student well-being.
Demonstrating hospitality: Relying on these dispositions, faculty are then able to help all students feel welcomed and valued.  
Read More:
https://digital2learn.com/