Sarah Abreveya Stein, University of California Los Angeles – The Intersectional Space of a Vichy French WWII Labor Camp in the Algerian Sahara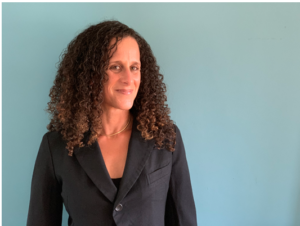 There are still stories from World War II that need to be told.
Sarah Abreveya Stein, professor of history at the University of California Los Angeles, listens to voices of the past.
Sarah Abrevaya Stein is Professor of History, Sady and Ludwig Kahn Director of the Alan D. Leve Center for Jewish Studies, and Viterbi Family Chair in Mediterranean Jewish Studies at UCLA.  She is the author and editor of ten books, including, most recently, with Aomar Boum, Wartime North Africa: a Documentary History, 1934-1950 (Stanford University Press, with the cooperation of the United States Holocaust Memorial Museum, 2022) and Family Papers: A Sephardic Journey Through the Twentieth Century (FSG/Macmillan, 2019).
The Intersectional Space of a Vichy French WWII Labor Camp in the Algerian Sahara

150 kilometers south of Algiers, the World War Two labor camp Djelfa crumbles, its history and memory disintegrating. Yet Djelfa is the key to unlocking North Africa's place in a complexly intersectional history of the war.
With Aomar Boum, I have spent a decade seeking voices of those interned in Djelfa, along with others who experienced fascist rule in Vichy-controlled Algeria, Morocco, and Tunisia, Nazi-controlled Tunisia, and Italian fascist Libya. Voices of oracles, critics, resistance fighters, soldiers, philanthropists, and religious leaders; Jews, Muslims, and Christians; women, men, and children; people of all races, classes, and regions.
The Vichy government, formed in July 1940 after Germany's successful invasion of France, imposed antisemitic and racist regulations upon France and its colonies in North and West Africa, stripping Jews of their professions, possessions, and citizenship. The regime continued anti-Black and Islamophobic policies begun by France's Third Republic, forcing young Black and Muslim men from the empire into military service. 
70 Saharan labor camps displayed Vichy's racist logic. Muslims arrested for anti-colonial activities pressed into back-breaking labor alongside Jewish and Christian refugees from war-torn Europe.  Volunteers for Spain's Republican Army who fled Franco's Spain for France only to be only to be arrested, deported, and imprisoned; political enemies, including socialists, communists, union members, North African nationalists.  Forced labor in Djelfa was back-breaking. Food was scarce. Typhus ran rampant. Corporeal punishment killed, maimed, traumatized.
The Anglo-American invasion of French Morocco and Algeria (in November 1942) brought a formal end to war but not liberation. The Allies allowed Vichy policies to persist. Anti-Jewish legislation endured;  political prisoners languished in camps. The same sadistic French overseers remained in control.
While the decomposing buildings of Djelfa still stand, we must listen to the voices of those interned or forced into service there, to see North Africa as a space of wartime and global intersection.