Barbara Combs, Kennesaw State University – Anti-Black Racism is Not Better than It Used to Be. It Just Takes Different Forms.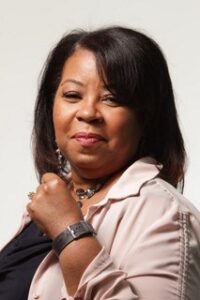 The definition of "place" can be a complex question when it comes to the history of racism in the United States.
Barbara Combs, professor of sociology and chair of the department of sociology and criminal justice at Kennesaw State University, looks into this question.
Barbara Harris Combs, J.D., Ph.D. is Professor of Sociology and Chair of the Department of Sociology and Criminal Justice at Kennesaw State University. Combs is a humanist and interdisciplinary scholar who received her Ph.D. in Sociology with a concentration in race and urban studies from Georgia State University in 2010. She also holds a Juris Doctorate degree from The Ohio State University and an MA in English from Xavier University (Ohio). She brings this interdisciplinary background to her study of society. Dr. Combs is the author of From Selma to Montgomery: The Long March to Freedom (Routledge, 2013). Her current book project, Bodies Out of Place Theorizing Anti Blackness is U.S. Society (University of Georgia Press) was released in 2022. A third book project, Black Places and Spaces of Political Empowerment, with co-authors Todd C. Shaw and Kirk Foster is under contract with Oxford University Press. She loves people and books, and she is committed to racial/social equity.
Anti-Black Racism is Not Better than It Used to Be.  It Just Takes Different Forms.

I study quotidian or everyday forms of racialized violence in US society. 
Perhaps because my embodied experience is that of a Black woman, I am most interested in violence against people who, like me, identify as Black. 
My research uncovers social processes, which produce everyday forms of anti-Black violence and promote white supremacy. Place is a useful heuristic for understanding how contemporary racism in the form of anti-blackness operates.
Place is complex. It can be geographic/physical space or a symbolic/sociopolitical place. The cognitive of act of lumping and splitting is implicated.
Belonging, order, and hierarchy become ingrained within society's conceptualization of place. This facilitates a social process whereby place is a tool to rationalize and legitimate anti- Black racism.
It operates this way. Any Black person outside their societally designated "place" is marked with the presumption of being a malevolent actor. As such, action—including and up to death—is deemed legitimate. It is an effort to push the "bad actor" back into position. That place is one of subservience.
Anti-black violence may be sociocultural (consider curricular violence or rules that privilege Eurocentric norms ); economic (consider predatory lending aimed at the Black community); political (consider attacks on means to exercise the franchise commonly used by Blacks); and psychic (like not believing the experiences of people of color, blaming the victim, and a host of other means).
In such a society, Black mobility—both physical and psychological—is agency. It is a radical act of resistance.