Best-Of Week 2022: William E. Pelham, Florida International University – Medication Doesn't Help Kids With ADHD Learn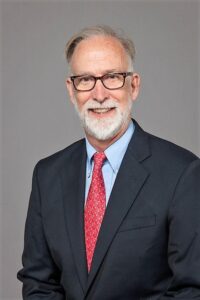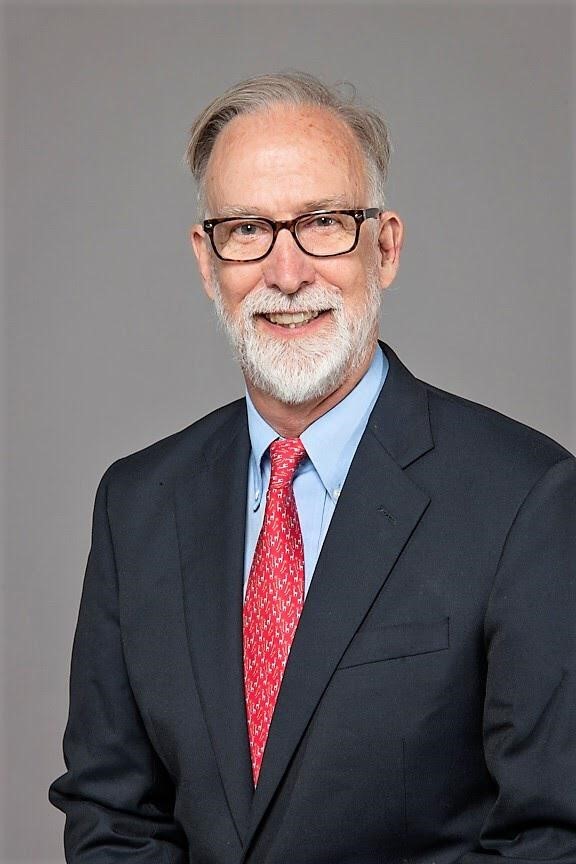 It's Best Of Week on The Academic Minute.  In our fourth most listened to segment of 2022, William E. Pelham, distinguished professor of psychology at Florida International University, discussed why medications may not always be the answer for certain disorders.
Pelham has authored or co-authored nearly 500 professional publications dealing with ADHD and its assessment and treatment-psychosocial, pharmacological, and combined. His research has provided the foundation for the current standard in the treatment for ADHD. He has won numerous awards for his contributions from organizations such as Divisions 53 and 37 of the American Psychological Association (APA) and Children and Adults with Attention-Deficit/Hyperactivity Disorder (CHADD). Pelham is a 1970 graduate of Dartmouth College and earned his Ph.D. in Clinical Psychology from the State University of New York at Stony Brook in 1976.
Medication Doesn't Help Kids With ADHD Learn

For decades, most physicians, parents and teachers have believed that stimulant medications help children with ADHD learn because they are able to complete more seatwork and spend more time on-task when medicated.
After all, more than 90 percent of children with ADHD are prescribed stimulant medication as the main form of treatment in school settings. 
However, for the first time, we found medication has no detectable impact on how much children with ADHD learn in the classroom.
173 children with ADHD between the ages of 7 and 12 were taught by certified teachers in vocabulary and science and social studies for three weeks. Contrary to expectations, we found that children learned the same amount whether they were taking medication or placebo. 
Improving academic achievement is important for children with ADHD because compared to their peers, children with ADHD exhibit more off-task classroom behavior, receive lower grades, and obtain lower scores on tests. Poor academic achievement is one of the most debilitating impairments associated with ADHD throughout their lifespan.
Our research has found time and time again that behavioral intervention is the best first-line treatment for children with ADHD because they, their teachers, and their parents learn skills and strategies that will help them succeed at school, at home and in relationships long-term. Stimulants are most effective as a supplemental, second-line treatment option for those who need it.
Behavioral and academic interventions that meaningfully improve functional impairment long-term for youth with ADHD include parent training and classroom-based management tools like a daily report card, and school services specific to academic achievement such as 504 plans and individualized education plans.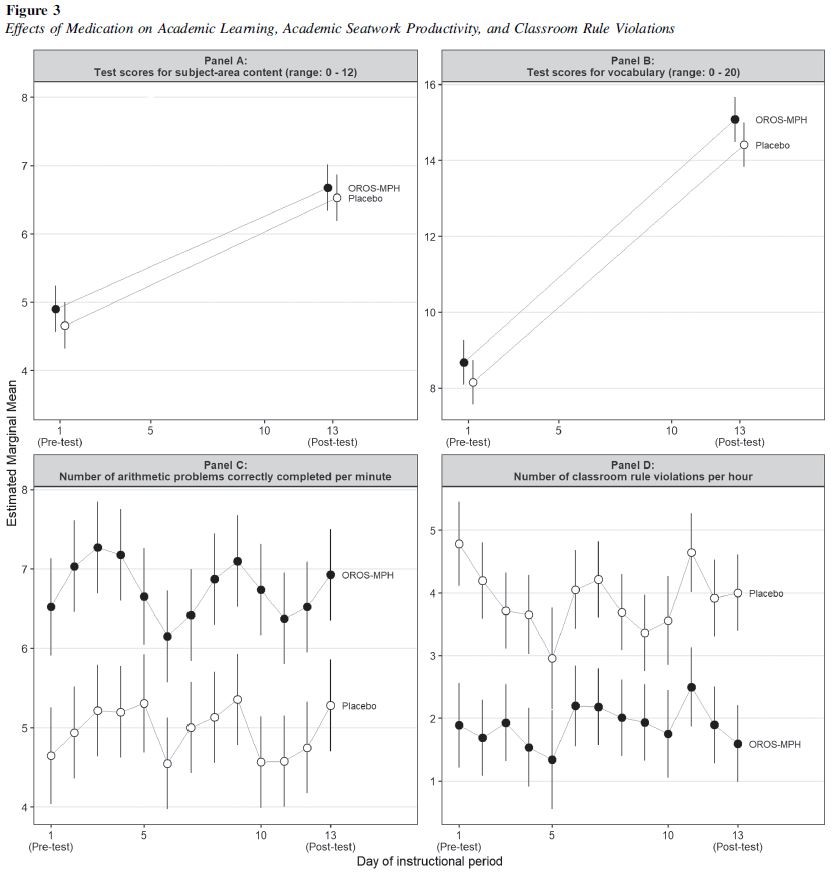 Upper panels (A and B) show that medication had no detectable impact on amount of academic material learned between pretest and posttest.
Lower panels (C and D) show that medication had large, salutary effects on academic seatwork productivity (more completed assignments) and classroom rule violations (behavior).