Aram Goudsouzian, University of Memphis – Bill Russell and the Basketball Revolution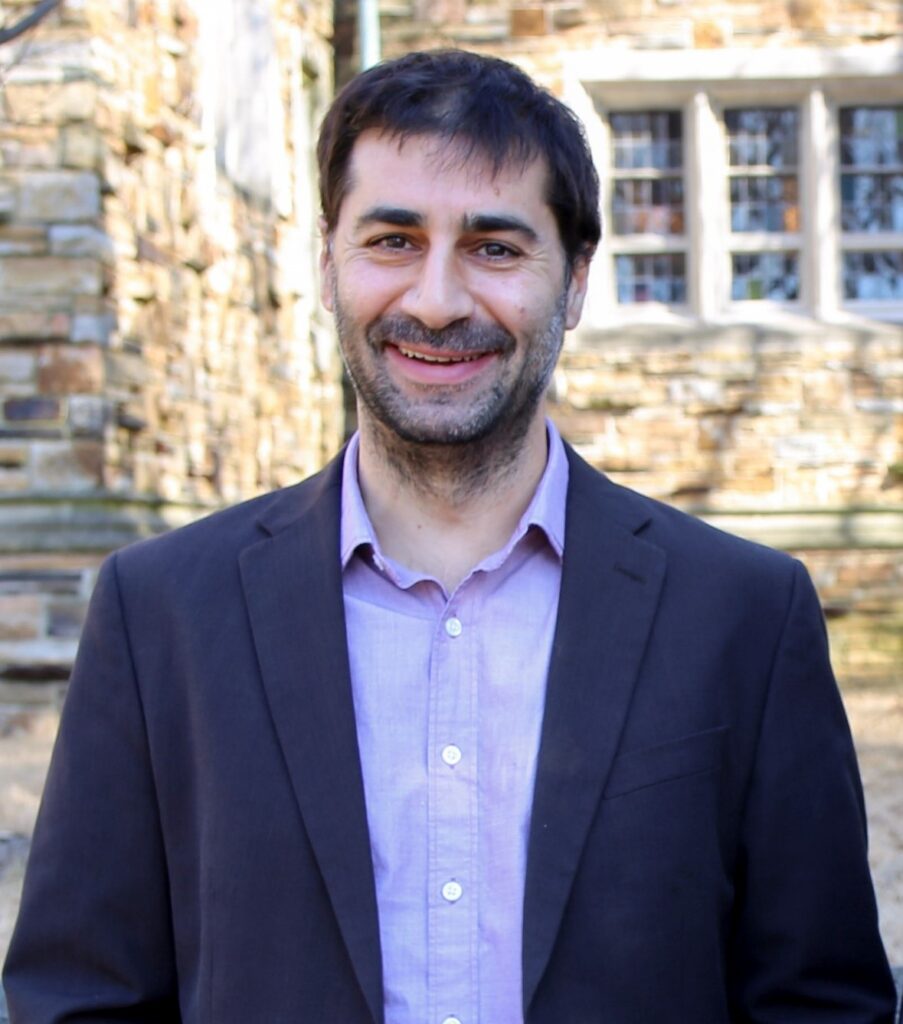 Certain people can change the game they play all by themselves.
Aram Goudsouzian, professor of history at the University of Memphis, considers the life of one such player.
Aram Goudsouzian is the Bizot Family Professor of History at the University of Memphis, where he teaches courses on modern American history, with a particular focus on race, politics, and culture. His most recent book is The Men and the Moment: The Election of 1968 and the Rise of Partisan Politics in America (University of North Carolina Press, 2019). His book Down to the Crossroads: Civil Rights, Black Power, and the Meredith March Against Fear (Farrar, Straus, and Giroux, 2014) won the McLemore Book Prize from the Mississippi Historical Society. He is also the author of two biographies of significant popular culture figures during the civil rights era: King of the Court: Bill Russell and the Basketball Revolution (University of California Press, 2010); and Sidney Poitier: Man, Actor, Icon (University of North Carolina Press, 2004).
Bill Russell and the Basketball Revolution

Bill Russell died on Sunday, July 31. In my biography of him, entitled King of the Court, I argued that he spearheaded a "basketball revolution." During his reign, the sport transformed from an earthbound white man's game with a small-time reputation into a dynamic, modern, nationally televised sport associated with Black culture. His springy defense and rebounding reshaped the patterns of basketball.
He was the greatest winner in American team sports history. He steered the University of San Francisco to two consecutive NCAA championships and a record 55-game winning streak. He won gold at the 1956 Olympics. In his 13-year professional career with the Boston Celtics, Russell won 11 NBA titles – the last two, in 1968 and 1969, as the player-coach.
Russell was the game's essential barrier-breaker: its first Black superstar, its first great champion, its first Black coach. He was also among the most significant Black athletes in the era of the civil rights movement. In the 1960s, he began expressing his political opinions with fearless honesty. In magazine profiles and his autobiography, he extolled the ideals of American democracy, but he kept describing its shortcomings. Instead of seeing sports as a vehicle of racial progress, he saw them as reflecting American society's larger prejudices.
By the end of the 1960s, Russell stood like a lighthouse for the next generation of Black athletes. His Celtics showcased the glorious possibilities of racial integration. But Russell had demanded that the public see the Black athlete as something more than a symbol. "We see each other as men," he had stated after his team's final triumph in 1969. "We judge a guy by his character." In an era of racial upheaval, Russell had demanded the same of the public.