Elliott Gall, Portland State University – Improving Indoor Air Quality During Wildfire Smoke Events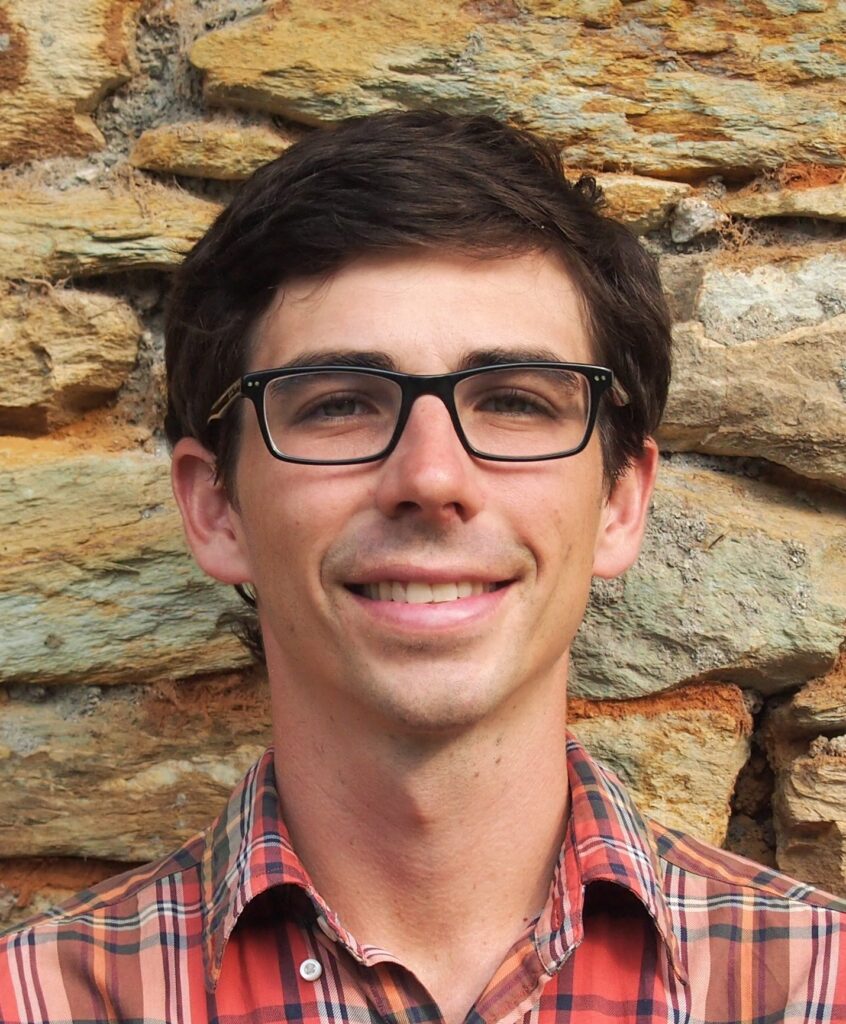 On Portland State University Week:  Wildfire smoke is a pervasive part of our future.
Elliott Gall, assistant professor of mechanical & materials engineering, examines how best to live with the effects.
Dr. Elliott Gall is an assistant professor at Portland State University (PSU) in the department of Mechanical and Materials Engineering. He received his B.S.E. in Environmental Engineering from the University of Florida and his Ph.D. in Civil Engineering from the University of Texas at Austin. At PSU, Dr. Gall leads the Healthy Buildings Research Laboratory, which aims to conduct fundamental and applied research exploring the many factors that impact our exposure to air pollution inside buildings. Current research areas include evaluation of indoor air pollution in near-roadway buildings and indoor air quality during wildfire events. Evaluation of air cleaning technologies and interventions to reduce indoor exposures to air pollution are another current focus.
Dr. Gall has authored over 40 peer-reviewed journal publications on indoor and urban air pollution. He was acknowledged with the 2018 Yaglou Award from the International Society for Indoor Air Quality and Climate for his work on indoor ozone chemistry. Dr. Gall is active in professional societies, including ASHRAE and the International Society for Indoor Air Quality and Climate. AT PSU, he leads an NSF-funded scholarship program on building science, which has supported over 100 students pursuing building-science related degrees in engineering and architecture. His research at Portland State has been featured in national and local media, including The Atlantic, National Geographic, and The Seattle Times. He occasionally tweets about research and other topics @etgall.
Improving Indoor Air Quality During Wildfire Smoke Events

Wildfires, driven by climate change, are increasing in frequency and intensity. While these fires cause enormous damage in burn zones, they also threaten millions of Americans living well beyond their paths of destruction.
In the Western United States, thick blankets of smoke are now commonplace from late spring through the middle of fall. At elevated levels, that smoke poses health risks to all of us. Those risks are significantly higher for individuals with pulmonary or cardiac disease, pregnant women, children, and others with sensitive medical conditions.
The US EPA advises reducing exposure by remaining indoors and filtering the air in your house during wildfire smoke events. But the level of protection indoor environments provide varies from building to building because of the many complex factors that dictate how much smoke enters a structure and how effectively it is removed. For example, a central A/C unit allows whole-home filtration but even operating in the "fan only" mode may increase outdoor air infiltration. 
Understanding the transport and chemistry of indoor air during wildfire smoke events is essential to informing how we design, build, operate and modify buildings to improve indoor air quality and protect health. We need to know what actions to take to reduce levels of wildfire smoke in our homes, schools, and workplaces. And we need a suite of solutions accessible to everyone, from using household items to create "safe rooms" and effective air filters to more complex treatments at the structural level.
It's not likely that the Western U.S. will soon see a decrease in the number of days during which levels of wildfire smoke pose health risks. That's why it's critical we learn what actions we can take to protect ourselves from smoke during increasingly long wildfire seasons.