Wei-Teng Yen, Franklin & Marshall College – Does Economic Insecurity Increase People's Support for More Social Transfers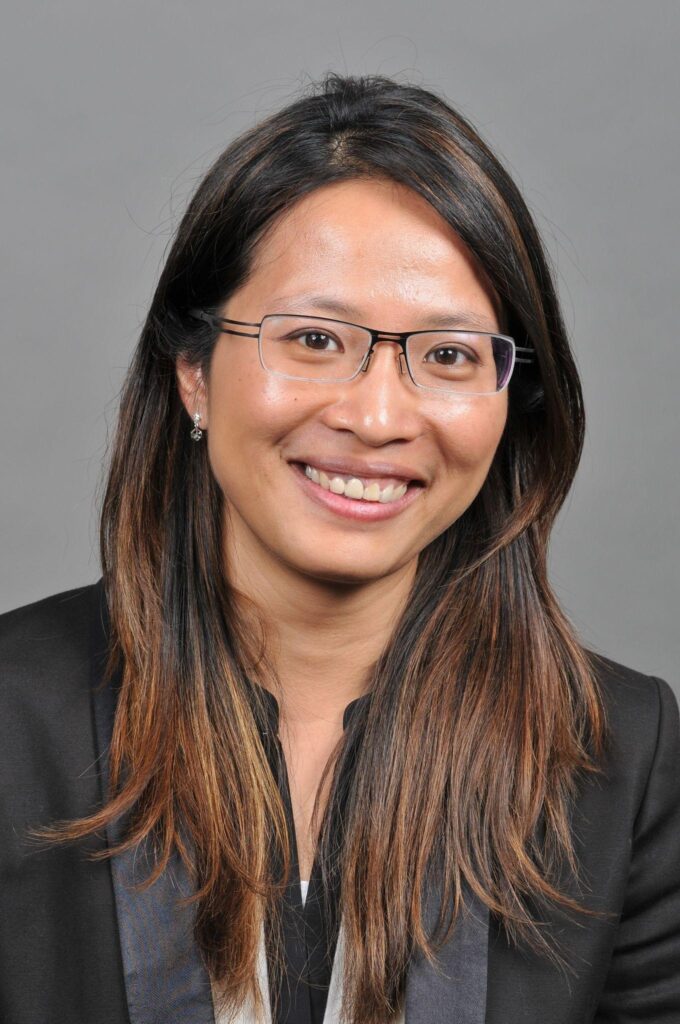 On Franklin and Marshall College Week:  Messaging is key when discussing social programs.
Wei-Teng Yen, assistant professor of government, explains why support can hinge on the words used to describe the program.
Wei-Ting Yen is currently Assistant Professor of Government Department at Franklin and Marshall College. She holds her Ph.D. in Political Science from The Ohio State University. She studies political economy issues and social policy development in the developing world. One of her research focuses on the political impacts of income instability on populism and social policy demand.
Does Economic Insecurity Increase People's Support for More Social Transfers

The COVID pandemic has created economic shocks and caused millions of families to lose income and financial stability. In our survey conducted in Lancaster Pennslyvania in late 2020, we wanted to find out whether this economic shock reshuffled Americans' public opinions to become more in favor of financial support from the government, such as universal basic income. However, the term Universal Basic Income has been highly politicized, especially during the 2020 presidential election. In order to figure out whether economic insecurity changed people's attitudes on social transfers while taking into account the partisan effects, we took an experimental approach.
We randomly assigned half of our a-little-over-2000 respondents to read a statement supporting "guaranteed minimum income," and gave the other half an almost identical statement but using the term "multiple rounds of stimulus checks" instead. We then asked respondents how much they agree or disagree with the statement they received.
There are two main results. First, Republicans did not support "guaranteed minimum income" whether they had financial challenges during COVID or not. But when it was phrased as "multiple rounds of stimulus checks," Republicans' support level increased significantly if they experienced severe financial challenges during COVID. Second, Democrats increased their support for both "guaranteed minimum income" and "multiple rounds of stimulus checks" if they experienced severe financial challenges during COVID. The combined results showed that economic insecurity increased people's support for more social transfers in the United States; however, how the policy was framed matters.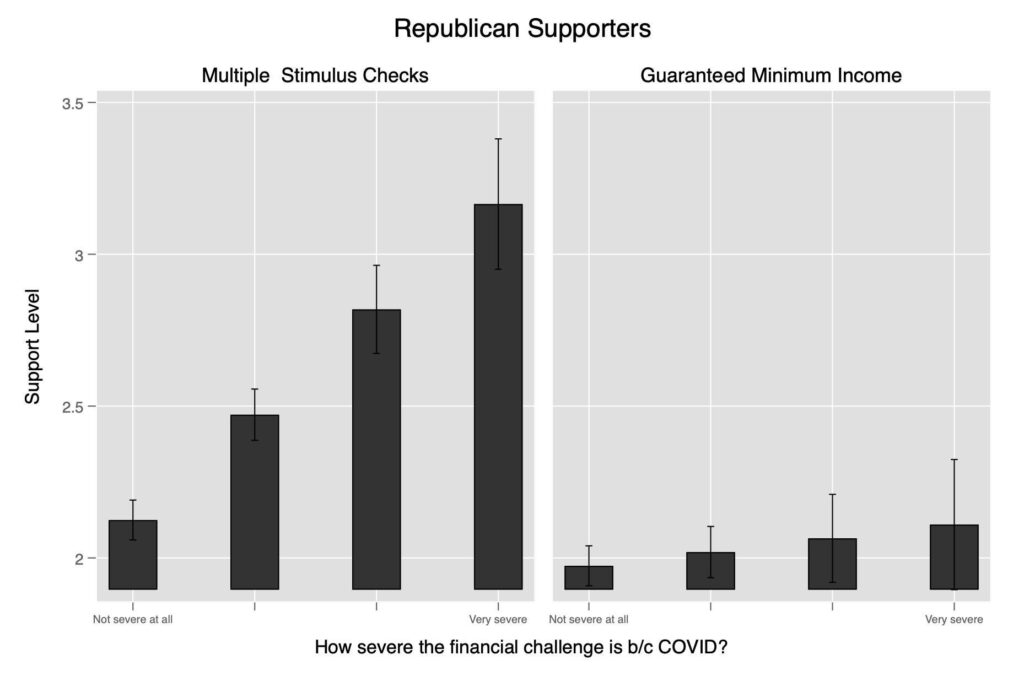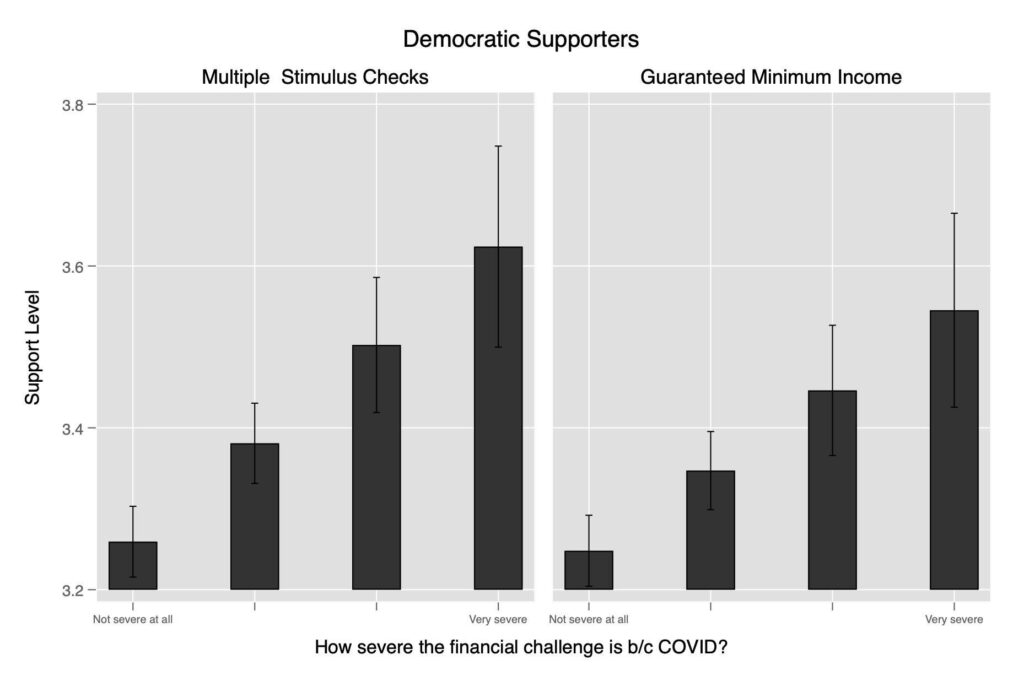 ACKNOWLEDGMENTS
This project is funded by United Way of Lancaster and F&M's Center for Sustained Engagement with Lancaster (CSEwL is funded by a generous grant awarded to F&M College by the Endeavor Foundation).
This report is part of a larger project in collaboration with Drs. Emily Marshall, Jennifer Meyer, Harriet Okatch, and Wei-Ting Yen. We also express our gratitude to our research consultants, Amer Al Fayadh and Bruno Daniel Gonzalez Cervera, for recruiting participants and facilitating phone interviews with multilingual respondents, and to Berwood Yost and Franklin and Marshall College's Center for Opinion Research for facilitating the representative sample.
Finally, we are grateful for all the research participants who completed the survey; we appreciate them sharing their time and experiences with us.