Joshua H. Adams, SUNY Oswego – Disaster-Themed Media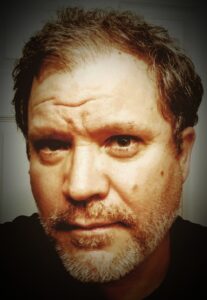 On SUNY Oswego Week:  Real life disasters can habits at the box office.
Joshua H. Adams, professor of film/digital film production, explains why.
Joshua Hunter Adams is a film/digital film production professor at SUNY Oswego. His areas of specialty are film and digital film production, no-budget film production/producing, location filmmaking, movie directing, the Hollywood studio model, and screenwriting. He has also served as Director of the SUNYWide Film Festival as well as the Executive Producer for the Central New York Short Film Competition. He lives currently lives in Baldwinsville with his two amazing kids and one extremely judgmental cat.
Dr. Damian Schofield is currently Director of Human Computer Interaction (Full Professor) at the State University of New York (SUNY) at Oswego. Prior to his move to America, Dr. Schofield held the position of the Associate Professor of Computer Games and Digital Media, in the School of Creative Media at RMIT University in Melbourne, Australia. Dr. Schofield also remains a director and major shareholder of Aims Solutions Ltd., a UK based company providing virtual reality based simulation training products to a wide range of public and private sector organizations.
Dr. Schofield's research primarily focuses on the interpretation of digital media in a variety of settings. He is specifically interested in the representation and understanding of visual media and its effect on memory and decision-making. Dr. Schofield is regularly used as an expert witness in courts all over the world and has worked on many high-profile cases and acted as a consultant for the FBI.
Disaster-Themed Media

We investigated correlations between disaster themed media and real-world events. In the mid 90s America was hit by a significant increase in natural disasters – hurricanes, floods, blizzards, tornados etc.
Hollywood responded by producing a plethora of disaster themed films including Twister, Independence Day, Volcano, Titanic, Dante's Peak. The top 10 of these disaster films made over 1.9 billion dollars at the box office, accounting for over 10% of Hollywood's total income from the thousands of films made over this period.
There is no doubt that during times of turmoil and national stress, disaster themed media thrives.
Over the summer of 2020, we conducted a piece of research examining the films and video games consumed by the general population during the global COVID-19 pandemic.
We collected information on viewing habits from over 300 participants, statistically analyzed and correlated this with data on the participant's personal circumstances.
We found that over the past year there has been a significant increase in the consumption of disaster themed media, in particular media relating to pandemics. Disease related movies such as Contagion, Pandemic, Outbreak were popular.
Perhaps watching these disaster movies helps people to deal with the everyday anxieties caused by the pandemic and speaks to a process needed to take back some element of control and understand more about the unfamiliar situation surrounding us.