Amy Bidwell, SUNY Oswego – College Weight Gain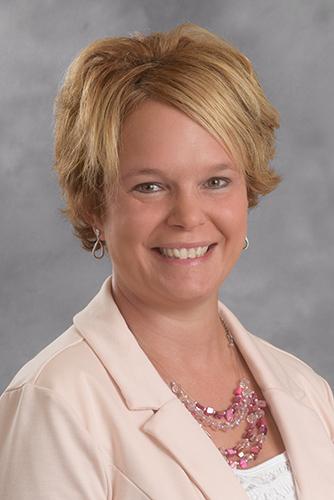 On SUNY Oswego Week:  Keeping off extra weight takes more than just gaining knowledge.
Amy Bidwell, associate professor of in the department of health promotion and wellness, details what else is needed.
Dr. Bidwell is an Associate Professor and Chair in the Department of Health
Promotion and Wellness at SUNY Oswego. She received her M.S. and Ph.D. from Syracuse University in Exercise Physiology and Science Education with a research emphasis in metabolic nutrition, physical inactivity, and disease progression and teaches nutrition, exercise physiology, and wellbeing courses. She is currently the lead investigator on a university-wide wellness program aimed at improving the social, intellectual, and emotional wellbeing of college students. Her research uses positive psychology, daily goal setting, resilience exercises, and group coaching to enhance behavior change.
College Weight Gain

College weight gain is not just about late-night eating and lack of physical activity. It is the result of a bigger problem, the lack of strategies to create a lasting change.  I have recently implemented a holistic, multifaceted behavior change program geared at fostering long-lasting changes in college students' wellbeing. Research shows that knowledge does not always equate to changes in behavior.  Therefore, in addition to teaching the importance of healthy behaviors, which provide the students with the "why" behind maintaining a healthy lifestyle, I began implementing health coaching to support the students in learning the "how" behind making a change.
An integral part of the behavior change process is accountability and resilience.  To build resilience, students set weekly goals to incorporate strategies they learned in the program and then reflect on them in their journals.  The students think about what successes and challenges they had that week and highlight why they thought those successes and challenges occurred. Over time, they begin to recognize the habits that result in specific behaviors.  
To foster accountability, I use peer coaches to facilitate weekly coaching sessions.  The coaches use a conversational-style approach to ask open-ended questions.  The use of motivational interviewing helps the students find the intrinsic motivation to make a lasting change. 
Past participants have stated how the program has helped them "look at the glass half full instead of half empty." Others have said that "they feel more resilient when challenges get in their way" and are "confident that they can overcome new obstacles because of earlier successes."
An overarching goal of any institution is to graduate students who thrive in their personal and professional lives.  Incorporating wellness programs that integrate both knowledge and behavior change strategies encourages students to make lasting changes that improve their overall wellbeing and personal success.