Sara Bayramzadeh, Kent State University – Toward a Model of Safety and Care for Trauma Room Design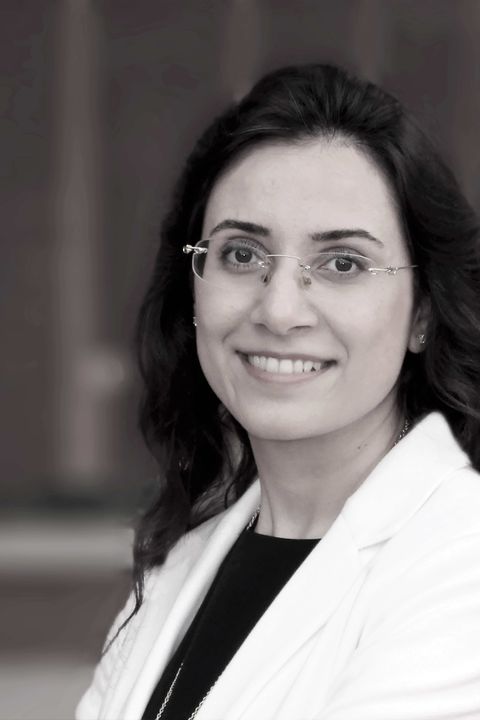 On Kent State University's Brain Health Research Institute Week: There is room for improvement in room design.
Sara Bayramzadeh, professor in the health design program, examines one such instance.
Dr. Sara Bayramzadeh joined Kent State University, as the Coordinator of and Elliot Professor in the Healthcare Design program, in 2018. She is recognized for her research on psychiatric units and operating rooms designs. Sara is interested in interdisciplinary research efforts to enhance healthcare outcomes through effective environmental design. Such outcomes include efficiency and the safety and satisfaction of both patients and staff. As an advocate of interdisciplinary collaborations, she believes true innovation emerges from learning in the context of such collaborative efforts.
In addition, she is interested in opportunities to bridge academia and practice for design solutions derived from research and actively looks for ways to promote research in design practice. Her practice-based research experience includes collaborations with HGA Architects and Engineers and BBH Design.
Her research on outpatient facilities design, psychiatric units design, and surgical environments has appeared in journals such as Health Environments Design & Research, Applied Ergonomics, and BMJ Quality & Safety. Sara has been a recipient of multiple national and international awards, such as 2016 Joel Polsky Academic Achievement Award from the American Society of Interior Designers for outstanding dissertation and 2018 Best Paper Award from Applied Ergonomics Journal. She is a member of the AIA's Academy of Architecture for Health (AAH). She is also involved with the Academy of Architecture for Health Foundation, AAH Next Generation Committee, and the AIA Cleveland Healthcare.
Before joining Kent State, Sara has held appointments as a Research Assistant Professor in Clemson University's Architecture + Health program, a member of the Center for Health Facilities Design and Testing, and a Lecturer at the University of Kentucky. She holds a Master of Architecture from Miami University and a Ph.D. in Design, Construction and Planning with a concentration in Interior Design from the University of Florida (2015).
Toward a Model of Safety and Care for Trauma Room Design

Because trauma is one of the leading causes of death among adults, our research project, "Toward a Model of Safety and Care for Trauma Room Design," aims to design a safer trauma room for staff and patients. Not much research has been done about trauma room design compared to other medical settings, and we hope to fill in this gap by providing guidelines for designing safer and more efficient trauma rooms based on the evidence we collect.
The framework for this research is the Systems Engineering Initiative for Patient Safety, which is a process for describing and analyzing complex work structures, processes and outcomes. The five components of this model are people, organization, tasks, technology and the physical environment. Our emphasis is on the physical environment component, and is based on issues related to technology, sensory factors, workflow and interruptions and disruptions.
Our research is taking place over four years and will consists of five stages. We are currently in the first phase of the project, where we are analyzing the problem. We have reviewed existing literature on trauma room design, convened focus groups and reviewed case studies.
After the problem analysis phase is completed, we will move on to the design and development phases. This will consist of design-thinking sessions in which we brainstorm design ideas with end-users. The design phase will progress over an iterative process of modifications and tweaks until we achieve the best possible result.
In the fourth phase, implementation, we will build a high-fidelity physical mock-up of our trauma room.
 In the final phase, evaluation, we will simulate various trauma scenarios, in order to see how our trauma room performs under stressors similar to real-life. Our evaluation will help refine design strategies that lead to more efficient trauma care and will inform future design decisions.