Brandi Brimmer, Spelman College – Black Union Widows and the Battle for Survivors' Benefits in Post-Civil War America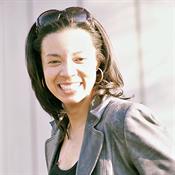 On Spelman College Week: Black Union widows had trouble claiming benefits after the Civil War.
Brandi Brimmer, associate professor in the department of history, discusses their post-war battle.
Dr. Brimmer is an associate professor of history and author of Claiming Union Widowhood: Race, Respectability, and Poverty in the Post-Emancipation South (Duke Press, 2020). Her articles have appeared in the Journal of the Civil War Era and the Journal of Southern History and she has received fellowships from the National Humanities Center and the Ford Foundation. Currently, she is at work on a new project entitled, The Other Douglass: Frederick C. Douglass, A Black Freedom Fighter in the Post-Reconstruction South.
Black Union Widows and the Battle for Survivors' Benefits in Post-Civil War America

After the American Civil War, newly freed Black women made up one of the largest groups of Union widows across the South. Yet, their struggle for recognition by the federal pension bureau remains an understudied dimension of the war and its aftermath.
My research analyzes the processes by which poor Black women asserted their views of citizenship and worthiness to the U.S. Pension Bureau. Their petitions and the first-person testimony of those who supported them paint a vivid picture of their survival strategies in free-labor society. By claiming the pensions to which they were in principle entitled, these women challenged the bureau's definition of Union widowhood and expanded the boundaries of U.S. citizenship.
The Pension Bureau distributed monetary resources to widows, children, and other dependent relatives of soldiers through a legal structure that required proof of marriage and evidence of war-related death. Since the marriages of enslaved people were neither authorized nor effectuated through legal routes, it was nearly impossible for families of Black soldiers who died in service to access survivors' benefits. Federal lawmakers eventually addressed this problem through the Supplementary Pension Act of July 4, 1864, which retroactively recognized the marriages of formerly enslaved people within the pension system.
Still, a tedious and complicated application, limited economic resources, and household responsibilities made filing a petition nearly impossible. Maintaining their standing on the pension roster could be just as intense. Scrutiny over how a widow earned wages, notions of what constituted a proper family, and sexual respectability became central points of contention.
With the destruction of slavery, newly freed Black women set about filing petitions for survivors' benefits with greater frequency. Freedwomen rested their claims on their contributions to slavery's demise and their loved one's military service. Shining the light on their struggle for recognition underscores Black women's legal acumen and understanding of the pension bureau as an arena of activism and redress.