Marie Rudden, Weill Cornell Medical College – Labor/Management Partnerships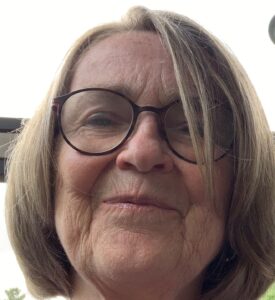 How do we bridge the gap between labor and management?
Marie Rudden, clinical assistant professor of psychiatry at Weill Cornell Medical College, looks to answer this question.
Marie Rudden M.D .is an Assistant Clinical Professor at Weill Cornell School of Medicine.
Dr. Rudden has published widely on depression and panic disorder, including the book she co-authored with Fredrik N Busch and Theodore Shapiro, Psychodynamic Treatment of Depression, published by American Psychiatric Publishing Inc. in 2004. She has also been researching a measure of psychological change, Reflective Functioning, in various psychotherapies for panic disorder, using the Brief RF interview that she developed with Mary Target and Barbara Milrod, and the Symptom-Specific Reflective Functioning scale that she devised. She was part of the group that received the 2008 American Psychoanalytic Association's Research Paper Prize for "A randomized controlled trial of panic-focused psychodynamic psychotherapy for panic disorder", and she received the 2009 Stuart Hauser Memorial Research Poster Prize for her work on Symptom Specific RF.
Labor/Management Partnerships

Labor-Management Partnerships have been successfully used since the 1990's in some American healthcare systems. Our research has revealed that they have improved the quality and effectiveness of patient care, lowered healthcare costs, and provided a voice for front -line staff in these settings.
Healthcare Labor Management Partnerships involve frontline hospital staff at all levels in identifying and solving pressing clinical care problems in their units or departments. This is important since hospital administrators have increased by 3200% over a 25 -year period. Because of their predominant focus on regulations and finances, these administrators have become increasingly distant from the realities of front-line patient care.
Partnerships are structured to provide support for teams composed of frontline staff, healthcare union representatives, and administrators as they solve care delivery problems, create proposals and implement solutions .
Our research has shown that the Labor Management Partnership at Maimonides Hospital in Brooklyn dramatically cut response time to cardiac monitor alarms by over 50% , reduced turnaround time for lab results to the ER by a third and reduced patient falls and hospital -acquired infections by 50%. It also cut costs for hospital cleaning by 49 %.
The Partnership at the L. A. County Department of Health Services established a care system assigning patients to their own team of providers, boosting patient satisfaction by 91 per cent.,
With the Covid pandemic illustrating disjunctures between staff and administrators over obtaining PPE, the use of such Partnerships is timely.