Salmon Shomade, Emory University – Influence of Colonial Legacies on the Rule of Law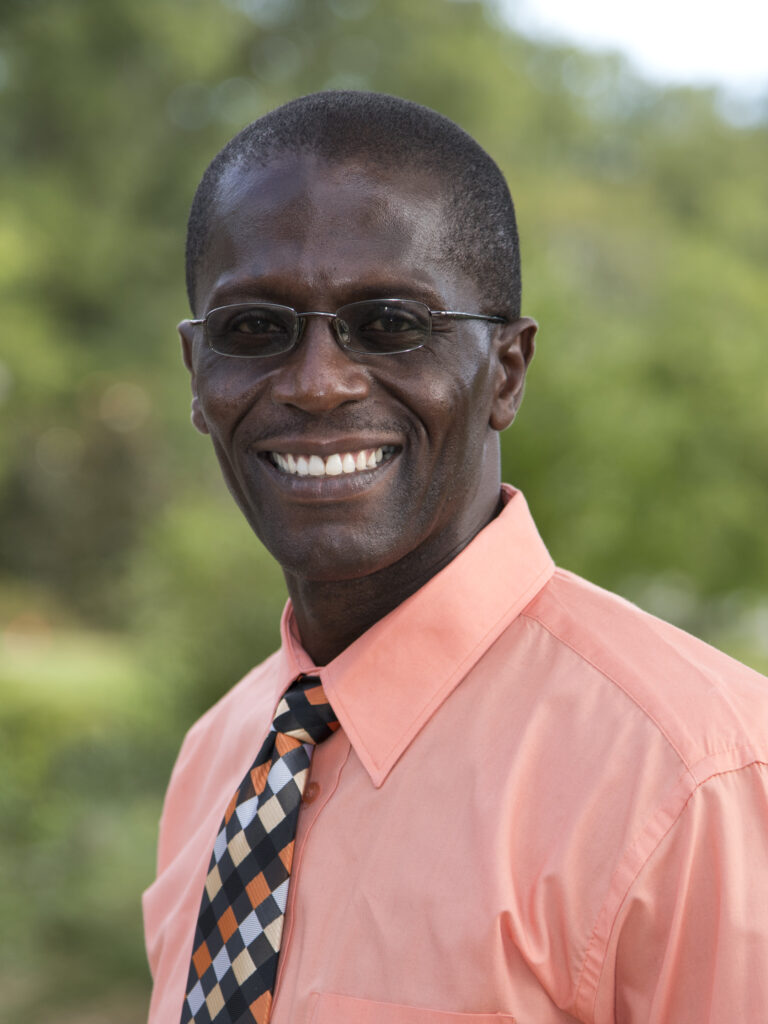 On Oxford College of Emory University Week: Colonial legal structures still hamper African citizens to this day.
Salmon Shomade, associate professor of political science, discusses why the rule of law doesn't work for those it's supposed to benefit.
Dr. Salmon A. Shomade is an associate professor of Political Science. He grew up in Lagos, Nigeria and moved to the U.S. to pursue his undergraduate education at Clark Atlanta University (then Clark College) and Georgia Institute of Technology. After completing the dual degree engineering program at Clark (BS in General Science) and Georgia Tech (Bachelor of Civil Engineering), he worked as a Civil Engineer at the Connecticut Department of Transportation in New Haven, Connecticut, building roads and bridges.  Shomade later pursued his MBA with a concentration in Finance at the University of Virginia's Darden Graduate School of Business Administration and worked as a Financial Analyst afterwards at Conoco Inc. A few years after, Shomade enrolled at the University of Virginia School of Law wherein he obtained his JD degree. A member of New York, Texas, District of Columbia, and Georgia State Bars, Shomade practiced at a number of national law firms (including King and Spalding and Kilpatrick Townsend Stockton) all over the country. He eventually pursued his doctoral degree in Political Science/Public Administration at the University of Arizona where he obtained his PhD in 2007.
Shomade's two primary research areas/interests are judicial politics and African politics. He has a number of publications in judicial politics most recently publishing Judicial Decision Making and Controversies in State Supreme Courts (Lexington Books, an imprint of Rowman & Littlefield) in 2018.  Recently, Shomade has been focusing on African politics and is currently working on a book on the Intersection of Colonial Legacy and the Rule of Law examining the rule of law in five African nations.
Shomade joined the Emory Family as a visiting professor of Political Science at the Atlanta campus in 2016 and moved to the Oxford campus in 2018.  He loves being a part of the Oxford College Family and enjoys working with students on various research topics in his scholarship areas.  When Shomade is not researching, teaching, or advising his students, he runs long distance and comes up with his best research ideas while doing so.
Influence of Colonial Legacies on the Rule of Law

Whenever we think of the "Rule of Law" in the Africa context, our focus tends to be on the failure of African leaders and its elites. We pay very little to no attention to how regular African citizens themselves, who are supposed to be the beneficiaries of the rule of law, perceive this universal concept in their own land.
In my research, I found that those supposed beneficiaries, in part because the "law" is infused with excessive cultural and linguistic Eurocentric antecedents, are alienated from the law and its effects. This alienation can be traced to the effect of colonial legacies on the current legal landscape of many African nations, which were primarily British and French former colonies.
In addition, some scholars who study this continent see colonialism as mostly an "economic adventure" and some regard it as more than that. However, when we systematically study how the European metropoles imposed their legal structures on colonies, we would also find that they did so to maximally and economically benefit the "mother nations." Colonial legal structures continue to predominate in many African nations irrespective of the fact that these nations obtained their independence from their European colonialists roughly sixty years ago.
To be certain, while blame can be placed on the global world order and many other significant factors not determined or controlled by African themselves, African governing elites should also receive blame on why the rule of law has not relatively thrived in many places. Corruption, brutal police force, unrepresentative or illegitimate constitution, law written in foreign languages alien to many, especially those in rural areas, are common impediments to the rule of law in many African nations. When we critically examine the consequences of colonial legacies, we found that these impediments can be traced to colonialism.