John Drea, Illinois College – Sports Tickets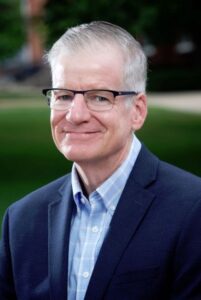 When fans are let back into stadiums, which teams will sell the most tickets?
John Drea, professor of business at Illinois College, says their win-loss record might not matter as much as first thought.
John Drea (BA, Illinois College; MBA, University of Notre Dame; DBA, Southern Illinois University) is Professor of Business and Coordinator of the Sports Management Program at Illinois College (Jacksonville, IL).  Professor Drea and his students have conducted sports research for numerous MLB and NBA teams, as well as college football and basketball.  His current research is primarily in the field of sports ticket sales.  The author of 30+ refereed publications, two books, and three computer-based business games, Dr. Drea is the recipient of outstanding teaching awards from the American Marketing Association, the Society for Marketing Advances and the Marketing Management Association.  After a thirty-two year career in public higher education, Dr. Drea retired as the Associate Dean of the College of Business and Technology at Western Illinois University and was designated as Emeritus Professor of Marketing in 2014.  He then returned to his undergraduate alma mater, Illinois College, to teach on a full-time basis.  Dr. Drea and his wife, Brenda, reside in Jacksonville and are the parents of two grown children, Thomas and Kelsey Drea, and a ten-year old Shetland Sheepdog, Katie.
Sports Tickets

Coach Vince Lombardi famously declared "Winning isn't everything – it's the only thing."  So when a team wins, it should be easy to sell their tickets – right?   My research into sports ticket sales suggests otherwise. For example, in 2019, Major League Baseball's Tampa Bay Rays had the third best record in the American League but finished dead last in league attendance.  In 2018, the NFLs Denver Broncos sold out every home game while posting a 6-10 record.  What's going on?
First, we must understand the timing of sports ticket transactions.  Season and group tickets are usually sold before the season, so these transactions are independent of the current season record.  Ticket brokers also buy their tickets before the season and then re-sell them.  Even individual tickets are often sold weeks or months in advance, especially when ticket demand is high.
If ticket sales are not solely determined by winning, what are the crucial factors? Three elements are key:  a sense of community among fans that often starts with winning, fan engagement with the team, and promotion.  Fans who feel connected to other fans will snapchat, blog, surf, post, and yes, even sometimes actually talk to each other about the team, deepening their connections to the team and each other. Teams can also use promotions and theme nights to enhance this sense of community.  Of course, the occasional bobblehead giveaway helps, too.
If Coach Lombardi was around today, he might say "winning isn't everything, but it sure helps."  Creating that sense of community is, in fact, "everything."