William Lopez, University of Michigan – COVID-19 in Prisons and Meat Packing Plants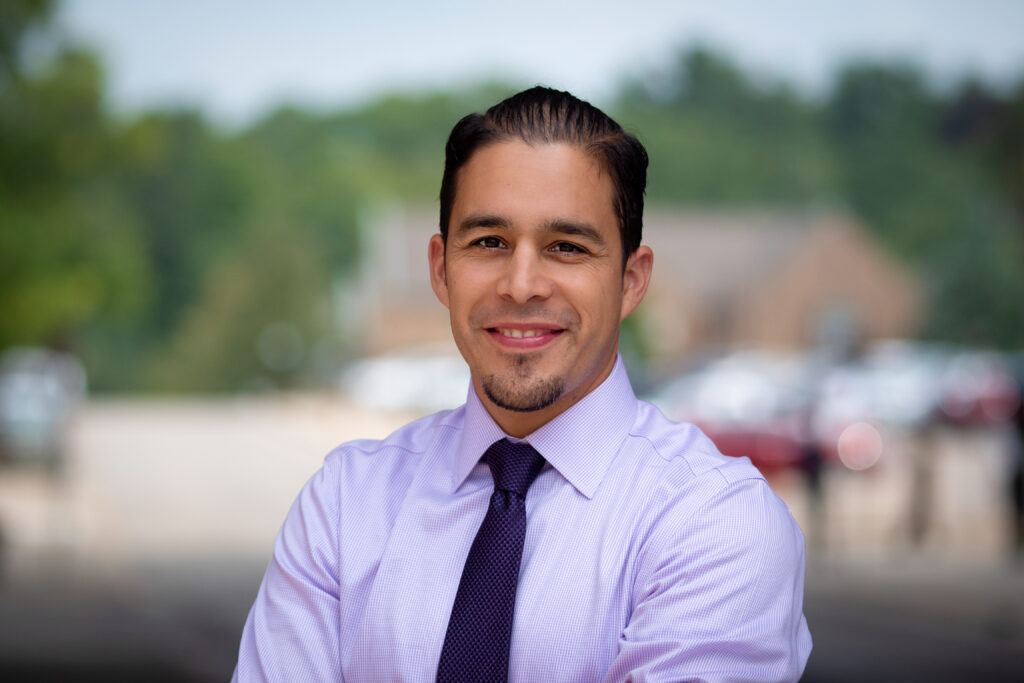 On University of Michigan Week: It's impossible to social distance for prisoners in prison setting.
William Lopez, clinical assistant professor in the school of public health, determines people of color are more vastly affected by these facilities.
William D. Lopez is a Clinical Assistant Professor at the University of Michigan School of Public Health and Faculty Director of Public Scholarship at the National Center for Institutional Diversity. He is the author of the book, Separated: Family and Community in the Aftermath of an Immigration Raid, published by Johns Hopkins University Press.
As a Clinical Assistant Professor, Dr. Lopez teaches "Health Impacts of Immigration Law Enforcement in the U.S." This class focuses on the violence of immigration enforcement on the individual, family, and community levels and asks what we, as researchers and advocates, can do to address it. Themes include militarized immigration raids, ICE and local police collaboration, routinized fear, the stigma of being targeted by ICE, and the links between state violence in Latinx, Arab and Muslim, and Black communities. His current public health research considers 1) the ways in which fear of immigration enforcement impacts health service utilization in mixed-status communities and 2) community responses to large scale immigration work raids. Dr. Lopez also teaches a variety of public health classes, such as Health Program Planning and Health Communication, both residentially and online.
As the Faculty Director of Public Scholarship, William leads efforts to support the production, dissemination, and application of public scholarship, and is the managing editor of Spark, the online magazine of the NCID.
William has been fortunate to collaborate both in his research and advocacy with the Washtenaw Interfaith Coalition for Immigrant Rights and Synod Community Services, which operate the Washtenaw County ID Program.
COVID-19 in Prisons and Meat Packing Plants

COVID-19 has taken a large toll on communities of color, with rates of infection and death much higher in these communities than among their white counterparts. Much of the infection rates in communities of color can be attributed to the ways the US has historically profited from the treatment and exploitation of individuals in these communities. Prisons, whose profit is made by housing a disproportionate number of African Americans and Latinos specifically by reducing space between prisoners and limiting access to water, hygiene, and sanitation. In these spaces, social distancing is impossible. Thus, prisons, as well as other incarceration facilities like jails and detention centers, cluster together many people of color in spaces in which it is impossible to follow the CDC guidelines for social distancing and frequent hand washing.
And while correctional facilities account for the largest coronavirus outbreak clusters, they are followed closely behind by food processing plants. These food plants mirror prison conditions in notable ways, including a lack of space between people, little access to facilities to wash hands, and crowded spaces for eating and socializing. These facilities, often staffed by African Americans and Latinos, some of whom are undocumented, further drive up rates of coronavirus infection in communities of color. When workers are undocumented, the threat of deportation further insulates companies from legitimate complaints by at-risk employees.
If we want to address the health inequities exacerbated by the COVID-19 pandemic, we must consider the US institutions that shape the lives of communities of color, and have benefited historically from their exploitation