Chaim Putterman, Albert Einstein College of Medicine – Diagnosing Lupus Nephritis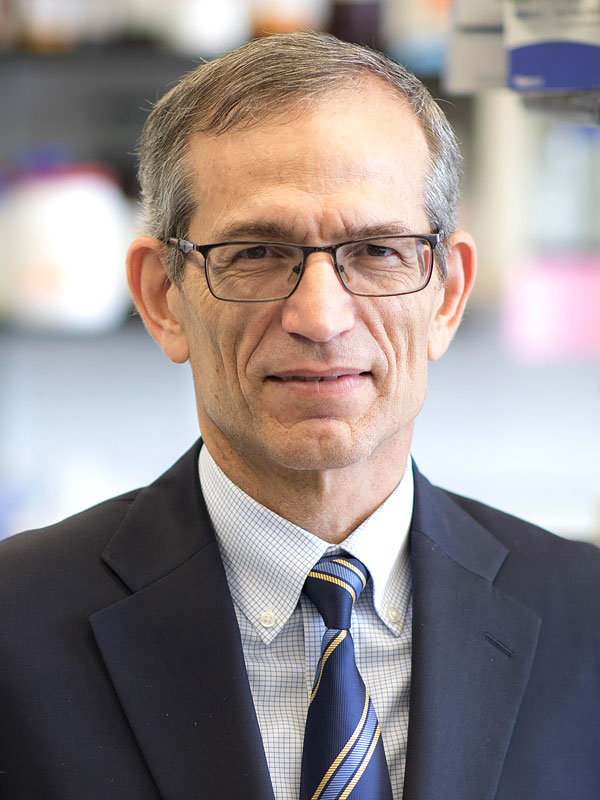 On Albert Einstein College of Medicine Week: A better way to diagnose lupus could be on the way.
Chaim Putterman, professor of medicine, examines how to find the disease earlier.
Dr. Chaim Putterman is a clinical rheumatologist who treats arthritis and related musculoskeletal and autoimmune diseases. Dr. Putterman specializes in lupus, an incurable autoimmune disease affecting hundreds of thousands of Americans that causes inflammation, pain, and damage to various parts of the body.
A basic and translational researcher, Dr. Putterman studies the mechanisms in the immune system that go awry in lupus. His research efforts are directed towards developing better diagnostic tests for predicting and measuring the onset and severity of disease in key organs affected by lupus such as the kidney and brain, and identifying effective and safe new approaches to treatment.
Dr. Putterman is professor of medicine, of microbiology and immunology, and chief of the division of rheumatology at Einstein and Montefiore Health System. He is also director of the Einstein Federation of Clinical Immunology Societies Center of Excellence, and a member of the American Society for Clinical Investigation, the American College of Rheumatology, and the American Association of Immunologists.
Diagnosing Lupus Nephritis

Lupus is an autoimmune disease that causes the body's immune system to attack cells and organs.  In some cases, it causes a potentially fatal condition – an inflammatory kidney disease called lupus nephritis.  Medications for lupus nephritis aren't always effective, and the disease remains challenging for patients, researchers and clinicians.
One of the reasons lupus nephritis is so difficult is that the type of disease and its expected course are not entirely predictable from standard blood and urine tests currently available.  Most patients must undergo an invasive kidney biopsy so doctors can learn how to treat their disease.
We've focused our translational research on developing newer and better ways to diagnose lupus, including biomarkers that may signal the presence of the disease. Improving these tools could help us diagnose the disease earlier and prevent damage from the inflammation. It also may help us develop personalized treatments for patients.
In collaboration with scientists from Boehringer Ingelheim, we've studied a compound that inhibits a protein, called BTK, which is elevated in lupus patients. Using mouse models, we have shown that the compound prevents kidney damage and can reverse signs of established disease. More recently, a multi-center consortium including Einstein and several other New York based academic institutions began focusing on using single-cell RNA sequences in the search for insights into the disease pathways of lupus nephritis.
We're also investigating a protein called TWEAK that plays a role in causing neuropsychiatric symptoms in some patients.
Our hope is that recent advances and ongoing work will help physicians treat their patients with lupus nephritis, offering them drugs that can relieve symptoms and reduce the disease's threats to vital kidney function.