Pablo Palomino, Oxford College of Emory University – Latin American Music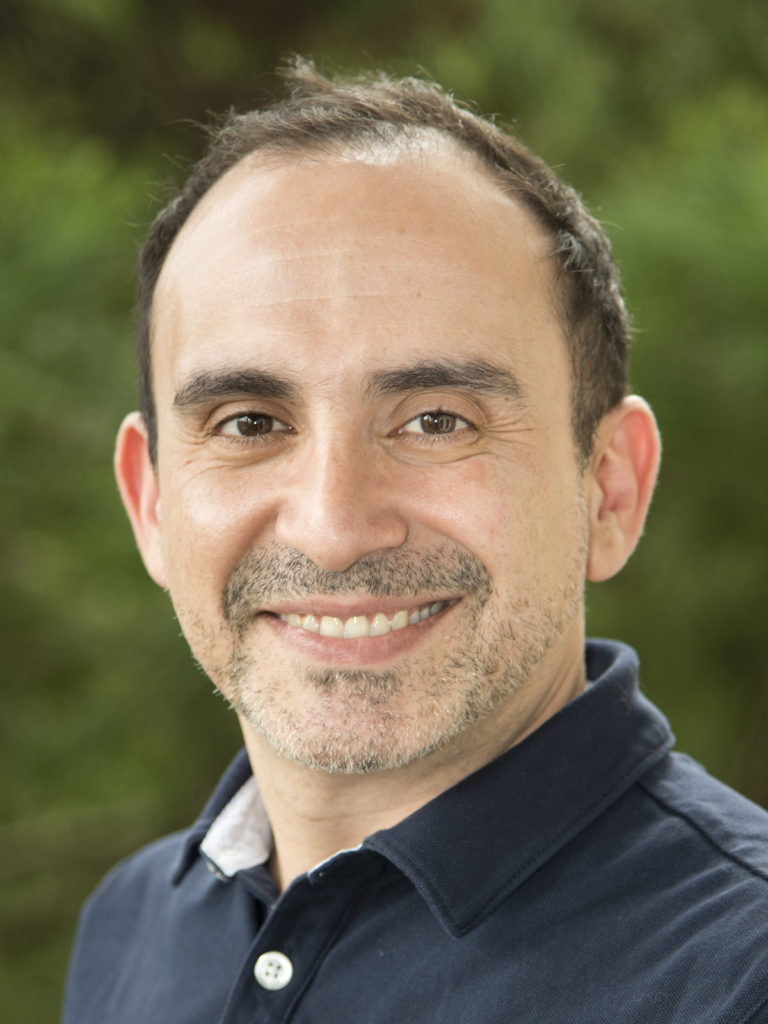 On Oxford College of Emory University Week: Music can give an area a cultural identity.
Pablo Palomino, assistant professor of Latin American & Caribbean studies, details one region where it has become a powerful symbol.
Pablo Palomino is a cultural historian of modern Latin America. He is Licenciado from the University of Buenos Aires and Ph.D. from the University of California, Berkeley, and was postdoctoral lecturer at the University of Chicago's Center for Latin American Studies and History Department. His research, teaching, and publications include the transnational cultural history of Argentina, Brazil, and Mexico. He is a Mellon Faculty Fellow in the Humanities (2017-2020), part of a group of faculty fostering interdisciplinary connections across Emory's different academic units.
Pablo worked at the Argentine alliance of human rights organizations Memoria Abierta, Latin America's first Oral History Archive on state terrorism and political violence. He has been fellow and later evaluator of CLIR-Mellon and SSRC fellowships, and reviewer for journals from USA, Spain, UK, Israel, Canada, and Argentina. He organized the conference "Latinoamericanismo: Perspectivas Historiográficas sobre una Categoría en Discusión" at the Universidad de San Martín (Buenos Aires) and the colloquium "The Worlds of Latin American Music in the 20th Century" at the University of Chicago.
His first book, The Invention of Latin American Music: a Transnational History, is forthcoming with Oxford University Press.
Latin American Music

How did music become Latin American?
The diversity of this region—linguistic, ethnic, and geographic—is also musical: what definition could provide a common ground to, say, Afro-Cuban drumming, Mexican classical or ranchera music, Brazilian colonial baroque, and Argentine rock?
And yet, the aesthetic category "Latin American music" is everywhere: in concert programming and the music industry, naturalized by listeners throughout the world. Like the songs collected by folklorists since the 18th century, it is more than just "music:" it stands as symbol of an entire region. Its history overlaps in fact with the history of other categories, like "Pan-American music," "Iberian-American music," "national music" and more recently "world" music. These categories emerged and coexisted for about a hundred years.
The history of "Latin American music" means not just the history of specific songs or styles, but the idea of Latin America as a cultural space, a market, and a regional identity.
Public education, commerce, musicology, and diplomacy, "invented" this category in the 1930s. I investigated this transnational history in archives located in Mexico, Brazil, Argentina, and the U.S.—which were the demographically and economically largest countries of the hemisphere during the 20th century—and also in Germany, where the very idea that the music of the world was organized in distinct areas and traditions was invented.
I combine in my work the insights of historians, musicologists, and ethnic musicologists, to investigate music became the most powerful symbol (and also a stereotype) of Latin American culture beyond individual nations.