Raghabendra KC, Rollins College – Competition is Contagious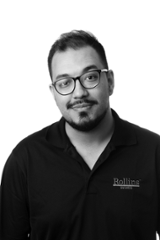 You don't have to play to be in the competitive spirit.
Raghabendra KC, assistant professor of business at Rollins College, explores why knowing about a competition could change your behavior, even if you don't partake.
Dr. Raghabendra KC is an Assistant Professor of Marketing in the Department of Business. Dr. KC holds a PhD degree in Marketing and an M.Phil. degree in Management Science and Operations from the Cambridge Judge Business School. At Rollins, Dr. KC teaches the Business Management students the foundational marketing courses along with specialized elective classes. His teaching expertise lie in Entrepreneurial Marketing, Consumer Behaviour, Digital Marketing and Strategic Decision Making.
Dr. KC's research investigates social influences in behavioral decision making of consumers and firms. His recent projects have also explored participative pricing mechanisms, cost transparency, post-purchase search, and habit formation. Dr. KC's work integrates insights from marketing, experimental economics, and social psychology, and uses lab, lab-in-field, and field experimentation methodologies.
Dr. KC also serves as a Visiting Professor of Marketing at Chulalongkorn Business School and a Research Associate at the Cambridge Judge Business School. He is a partner at Anvaya Consultants and has served as an academic consultant/advisor for a number of commercial and not-for-profit firms in the UK, US, Thailand and Nepal.
Competition is Contagious

Does your competitive spirit encourage you to grab every opportunity to win? Or do you steer away from competition, letting others fight it out? It turns out that it may not matter.
It is understood that competitive behaviour is a manifestation of social comparison; the tendency to self-evaluate by comparing yourself to others. Research carried out to date has focused on human behaviour behind social comparison, and has focused on groups and social situations that are knowingly in competition. But what happens when we look at the impact competitions have on non-competitors – people who are not participating in the competition but are aware of it? It is feasible that the mere presence of competition, whether in a social or professional context, will have an impact on behaviour and elicit a similar 'heightened social comparison' motivation.
To test this theory, we carried out a controlled field experiment involving a German zoo. During the period of the experiment, all customers at the zoo were allowed to pay whatever they wanted for the entrance. Some customers were in addition asked to opt in or opt out of competition, in which the customer who paid the highest entrance fee among the competitors could win a prize. The study found that pay-what-you-want customers who were aware of this competition but did not participate in it paid a higher entrance fee, compared to the other pay-what-you-want customers who were unaware of the competition.
The study demonstrated that customers who were aware of the competition but opted not to participate in it, were influenced by the very existence of competition and subsequently paid a higher price.
By understanding that the mere presence of competition has an impact on behaviour beyond those that are competing, we can start to think differently about how we approach and think about competition in both a social and professional context.