Anderson Hagler, Duke University – "Bad Indians" in Historical Archives and Modern Cinema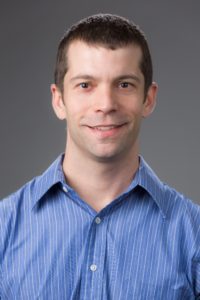 On this Student Spotlight: Biases persist against Native Americans on the big screen.
Anderson Hagler, Ph.D candidate in History at Duke University, examines the history that leads to these biases still being prevalent today.
Anderson Hagler is a Ph.D. candidate at Duke University. He examines how subaltern vassals have resisted state-led attempts to impose orthodoxy in colonial Mexico. His article "Archival Epistemology: Honor, Sodomy, and Indians in Eighteenth-Century New Mexico," published in Ethnohistory, analyzes the ways in which colonial authorities sexualized indigenous peoples and indigenous landscapes.
Anderson's latest research analyzes popular magic and shapeshifting during the Enlightenment. He argues that categories such as "superstition" and "idolatry" persisted among indigenous and mixed-raced peoples into the nineteenth century. More information about Anderson and his research can be found on his personal website.
"Bad Indians" in Historical Archives and Modern Cinema

In 1731, in Santa Fe, New Mexico, Manuel Trujillo, a Spanish settler, accused two Pueblo men—Asencío Povia and Antonio Yuba—of committing sodomy. Trujillo whipped Povia and Yuba for this "offense committed against God." The presiding judge punished Povia and Yuba with exile. This case shows that Indians could be prodded and touched like animals because Spanish settlers viewed them as uncivilized.
In addition to the people, indigenous spaces were also depicted as sinful. In 1660, Fray Nicolás Chávez claimed that Pueblo men raped Indian women in kivas, where they committed incest and had sex like animals. Rather than emphasize Pueblo spirituality in the kiva, Fray Nicolás made it a queer space where Indians rejected Catholicism in favor of heinous sex acts.
This colonizing rhetoric explains why indigenous peoples continue to be characterized negatively in modern cinema. In 2008, the American Film Institute named John Wayne's The Searchers the greatest American Western even though it depicts indigenous peoples as violent rapists. The 2015 film Bone Tomahawk, starring Kurt Russell, is no better, portraying Indians as ferocious cannibals. In the most brutal scene, the Indians scalp one of their white captives, split him apart, and then consume him. Amid the screams of agony, Kurt Russell's character reassures his colleague that these "savages" and "godless beings" will be "massacred" by the advancing cavalry.
In my research on eighteenth-century New Mexico, I have found numerous examples of indigenous peoples described as violent, idolatrous, and sinful. Although the reality is that many more Native Americans suffered at the hands of Europeans, these colonizing tropes remain with us. Acknowledging them as biased is the first step toward writing more balanced historical accounts.