Lisa Leopold, Middlebury Institute of International Studies – Public Apologies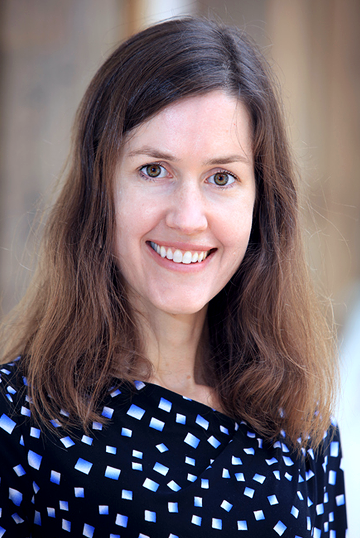 The best strategy for a public apology is not always followed.
Lisa Leopold, associate professor of English language studies at the Middlebury Institute of International Studies at Monterey, discusses the best way to say sorry.
Lisa Leopold is an associate professor and program coordinator for the Institute's English for Academic and Professional Purposes Program. She brings over a decade of experience teaching survival and academic English to adult immigrants, refugees, children, and community college, university, and graduate students on five continents.
Recognizing what a privilege and responsibility teaching is, Professor Leopold strives for excellence by designing challenging courses which utilize authentic, research-based materials, promote learner autonomy, and foster students' academic and professional growth. She aspires to create learning opportunities which deepen students' appreciation for the new perspectives and relationships communicating in another language opens, and she never stops learning.
Professor Leopold has delivered over 50 presentations at international conferences such as Teaching English to Speakers of Other Languages (TESOL), American Association of Applied Linguistics (AAAL), and National Communication Association (NCA). In 2012, one of her innovative teaching ideas was recognized among the "top nine" in the "Great Ideas for Teaching Students" strand at the NCA conference; in 2014, Professor Leopold was invited to speak at the 75th anniversary of the Alianza in Uruguay; and in 2017, she was invited to speak at the CATESOL conference. Professor Leopold's scholarly work has appeared in the TESL Canada Journal, the CATESOL Journal, and Communication Teacher.
Public Apologies

What makes an apology sincere, and why is it so difficult for public figures to get apologies right?
A public apology is a high-stakes affair and issued to a diverse audience who may have very different conceptions of what makes an apology effective.  Research shows that well-executed apologies have the potential to improve relationships, the financial performance of companies, and one's public reputation. 
From my analysis of dozens of recent public apologies, drawing upon insights from linguists, psychologists, and business ethicists, I have found that apologies tend to fare better when they include three strategies: an actual apology, ownership for the offense, and an expression of empathy. 
Not all apologies are created equal.  Public figures weaken the actual apology when they fail to explicitly name the transgression and instead use a euphemism for their wrongdoing, apologize for a lesser rather than the main offense, address an unrelated topic in the apology, or use the word "but" to justify their actions.
Furthermore, when public figures use the passive voice, include themselves as part of a larger group at fault, or recontextualize their bad behavior as acceptable in a different time, they weaken ownership for the offense.
When public figures emphasize that the pain caused was unintentional, give excuses for their bad behavior, or frame the apology using a conditional or a modal, they weaken expressions of empathy. 
However, public figures who apologize for a specific transgression, claim ownership for their wrongdoing, and express genuine empathy tend to fare better than those whose apologies do not.